DJI DRONES
Get your students buzzing!
---
Explore a wide range of subjects from A-Z with the DJI TELLO.
Whether it's the chance to fly like a bird or the challenge of coding an aerial display, the DJI TELLO and TELLO EDU drones offer something for everyone.
The DJI TELLO comes in two variants, the TELLO and the TELLO EDU.
Perform flying stunts, create simple programs using the TELLO Blocks language, shoot quick videos with EZ Shots, and learn about the theory of flight. Get yourself a Tello to find out just how awesome flying a drone can be!
Tello EDU is an impressive and programmable drone perfect for education. You can easily learn programming languages such as Scratch, Python, and Swift to code your drones to fly aerial routines and even fly as a swarm!
TELLO Vs TELLO EDU
---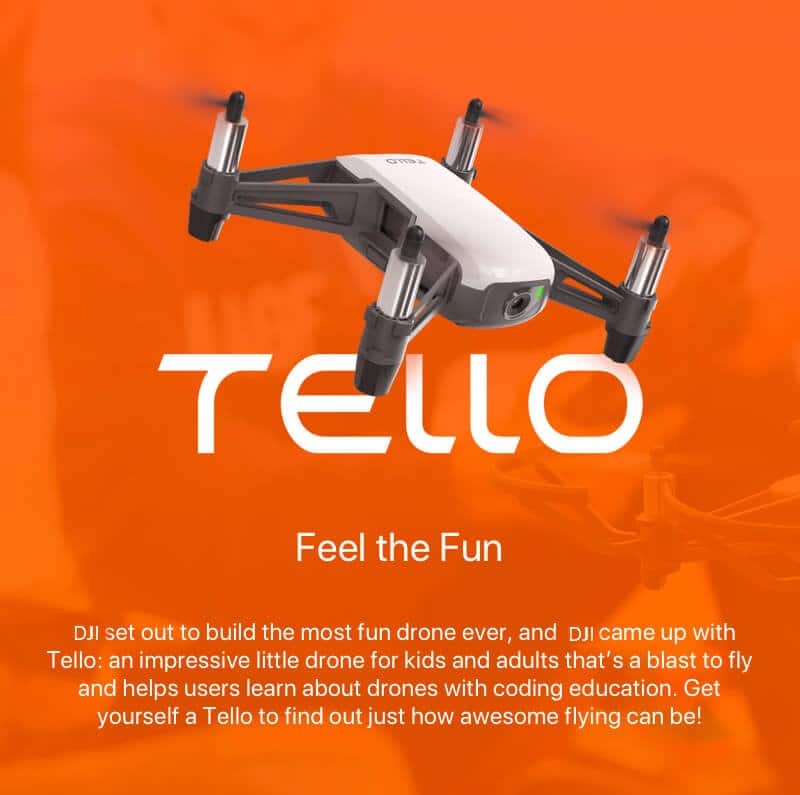 ---
---
TELLO  -  £99 each
The TELLO drone is DJI's most compact and agile training drone. Built to withstand the roughest treatment you can throw at it, features such as the rugged bumpers and replaceable props will ensure that your training is uninterrupted. Aimed at the hobbyist, casual filmography and training markets the TELLO features automatic hover stability control using an IR Visual Positioning System (VPS) and automated camera flight profiles to enable you to control it easily and smoothly whether capturing footage or just flying for fun.
TELLO EDU - £138 each
The TELLO EDU boasts all the features of the standard TELLO as well as the upgraded SDK2.0, support for scratch, python and swift playgrounds and the ability to fly in swarms. Additionally the TELLO EDU comes packaged with 4 x "Mission Pads" allowing you to program your drone to follow complex flight routines using the mission pads as both reference points and program triggers.
TELLO Battery Dock - £TBC
Coming soon!
The TELLO and TELLO EDU apps.
TELLO
Automated takeoff and landing.
Manual flight and camera controls.
3 x Automated flight functions.

8D Flips - Perform flips in 8 directions.
Throw & Go - Toss the aircraft into the air and it will hover in place.
Bounce - TELLO bounces between 0.5m and 1.2m above a surface.

3 x Automated video flight profiles

Up & Away - Record a short video while flying upward and backward.
360 - Record a short video while rotating 360° in place.
Circle - Record a short video while flying in a circle.
TELLO EDU
Series of child friendly instructional lessons teaches you how to use the TELLO blocks language to program your drone in a fun and imaginative way. Receive points and level up your character to unlock more functions!
Drone flight simulator environment allows you to test your programs with a virtual drone before bringing them into life in the real world.
Remote control

Blocks - Program your drone using the TELLO blocks language.
Manual - Manual controls to fly your drone by remote control.
---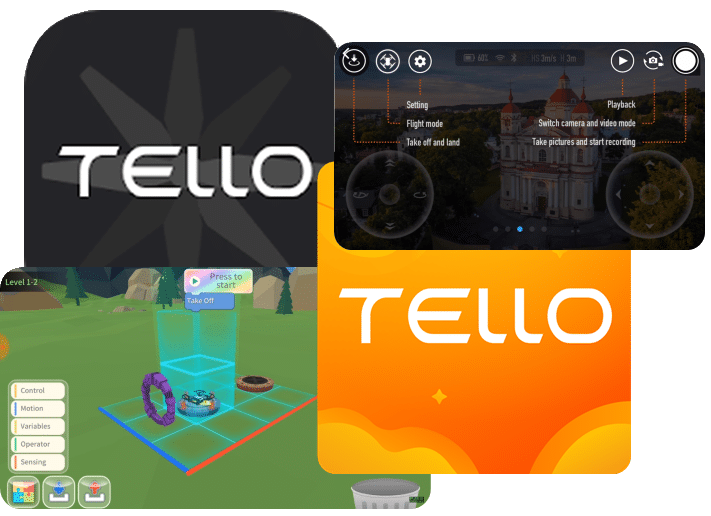 NOTES
The TELLO and TELLO EDU apps can both be used with the standard TELLO drone but cannot be running simultaneously. Ensure you close all background apps when switching between TELLO and TELLO EDU apps.
The TELLO and TELLO EDU apps can be used with both TELLO and TELLO EDU drones.
Technology Designed For The Classroom
EASY TO PICKUP, HARD TO PUT DOWN.
The TELLO and TELLO EDU apps make learning to fly the TELLO easy and safe. No matter for what age or environment.
SIMULATED FLIGHT ENVIRONMENT.
Whether you have 1 TELLO or 10, the simulated flight environment on the TELLO EDU app allows students to test out programs in a safe environment before trying them out on a live drone.
PYTHON, SCRATCH AND SWIFT.
When you're ready to progress beyond remote control or TELLO blocks, the SDK2.0 included with the TELLO EDU drone allows you to write programs for your drones in multiple languages and adds support for the mission pads and drone swarming.
Book a free on-site demo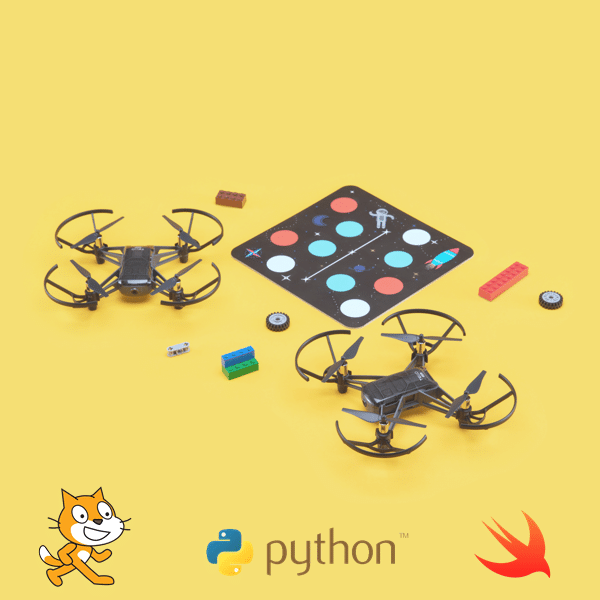 Access To the DJI & TA Curriculum
---
TA have worked with DJI to develop and create a Curriculum of  12 Lessons for use with TELLO and TELLO EDU Drones.
Covering a range of subjects including; Computing, Maths, Physics and Engineering the lessons will use the TELLO and TELLO EDU drones to teach skills such as; Calculating probability, Algorithms and iteration, Theory of flight and more.
The DJI TELLO curriculum is available in TELLO blocks, Scratch and Python versions allowing you to tailor your lessons to your level of ability.
(Scratch and Python versions are only compatible with the TELLO EDU)
(Lesson 8 is only compatible with the TELLO EDU)
VIEW SCHEME OF WORK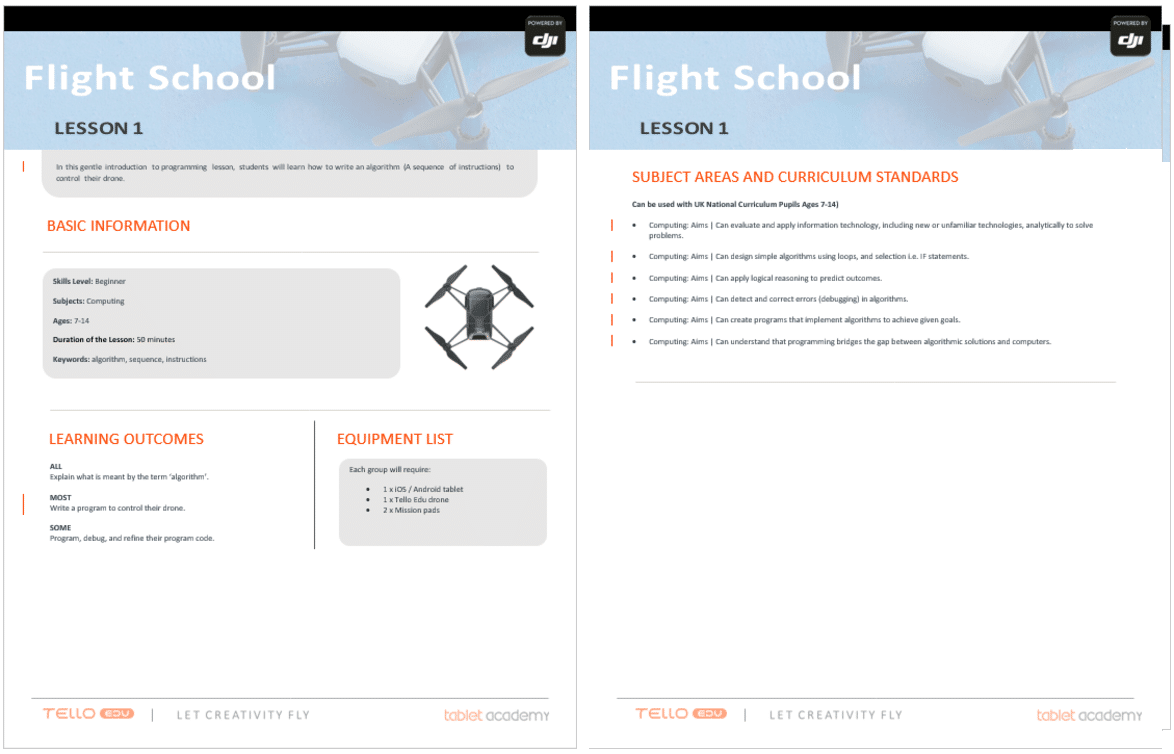 Technical Setup & Teacher Training
Getting technology working in different environments can be troublesome. Our trainers can setup and configure everything for you, meaning all you will need to do is open the box and turn them on.
Once up and running our experienced educators will up-skill your teaching staff so they are confident in using the technology and understand how it can enhance the curriculum.
Setup and a half-day training session is charged at £500 (+VAT)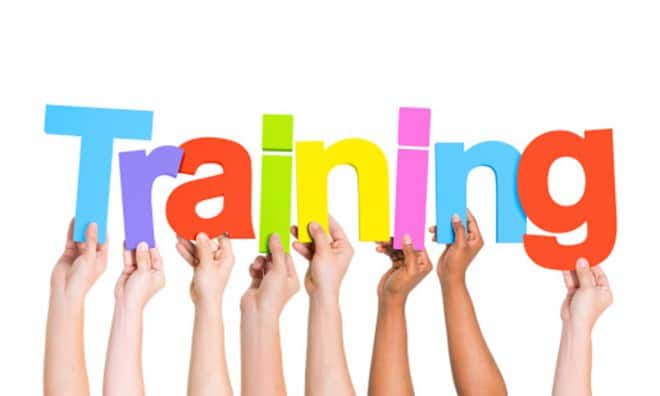 DJI TELLO EDU LESSONS PLANS NOW AVAILABLE FOR £75+VAT (UK Customers)  or $99 (NON-UK Customers)

 
TA International have developed a series of DJI TELLO EDU 12 Lesson Plans for Teachers to use in school. Each lesson consists of a Teacher PowerPoint pack and a student worksheet.  A sample lesson and list of all lessons can be downloaded by clicking the relevant language below:
---
To order a licence for you school or for further information, please contact shop@tablet.academy
---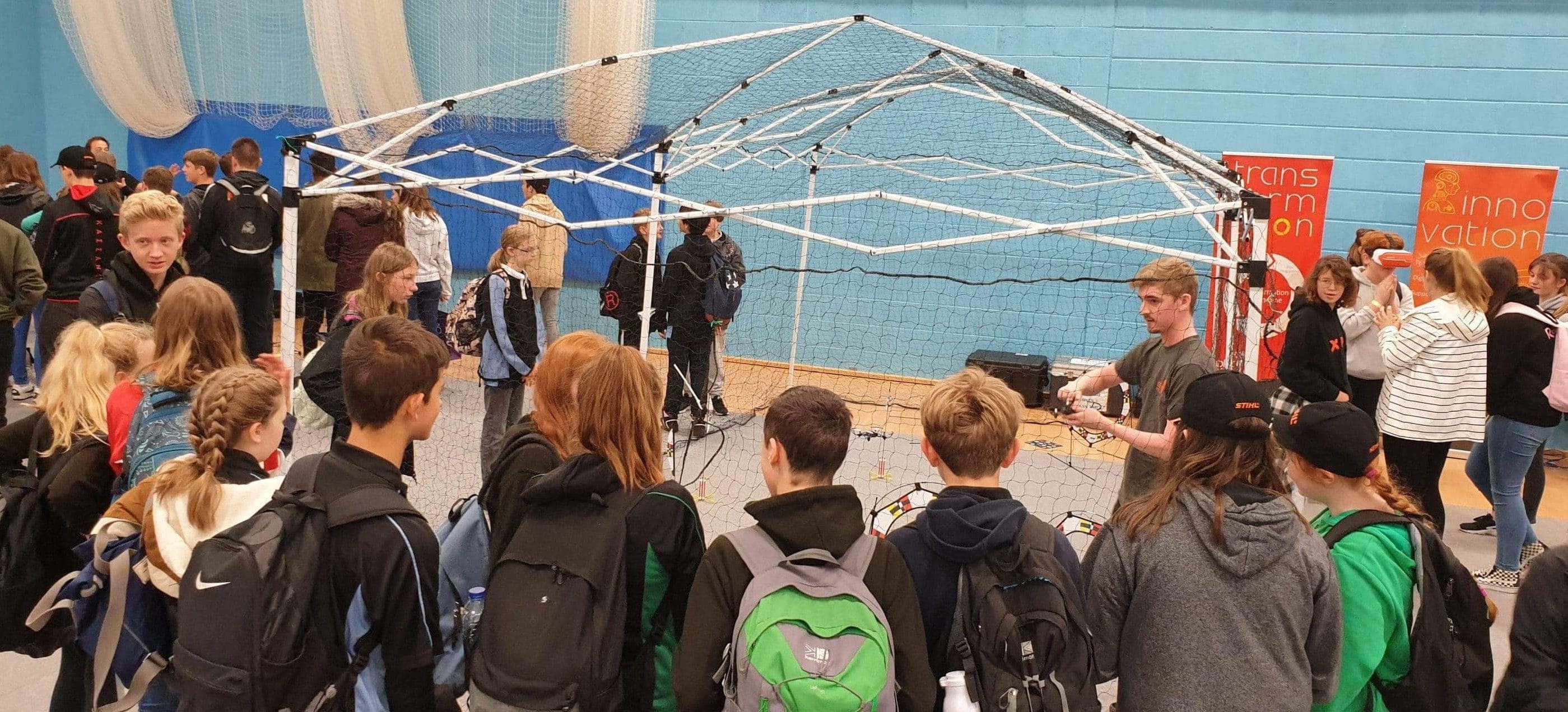 Book an enrichment day
TA Teachers can create and deliver Student Enrichment Days that meet curriculum requirements within your scheme of work, or if preferred we can provide your students with an experience to remember following own of our tried and tested hands-on workshops.
---