HOMESCHOOLING SUPPORT
FOR PARENTS AND CARE GIVERS
With Homeschooling in the UK growing, TA are delighted to offer support to parents and caregivers who are educating or supporting the education of, their children at home.
Whatever the reason for your homeschooling journey, TA can offer a high quality, flexible service, and resources for home educating families and those considering home education for the first time.
We hope that the resources highlighted below help in the contribution of your child's education.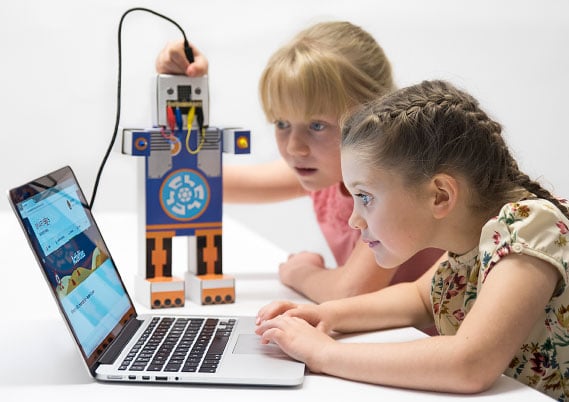 Produced in partnership with Cogmation, the Virtual Robotics Toolkit (VRT) is a complete simulation of the much-acclaimed LEGO® MINDSTORMS® Education EV3. It provides students with an environment to program their own virtual LEGO EV3 robot using a Windows or Mac device.
Robotics encourages students to think creatively and apply critical thinking and problem solving skills to real-world problems using knowledge acquired in the areas of maths, science and coding. Teamwork and cooperation are a cornerstone of any robotics project. Students learn it is acceptable to make mistakes, especially if it leads them to better solutions.
Read more about VRT here.
Get your 15 day free trial,
extended to 60 days.
---
PROFESSIONAL DEVELOPMENT PLATFORM
TA have developed a range of courses for parents and caregivers on using Google, Microsoft, and other solutions to show educators how they can use these technologies effectively to support learners.

Of course once you have completed these short 20 min video-led courses, you will be able to transfer these skills to your children, giving them a better understanding of what the technology can do to assist them in their learning.
RECOMMENDED COURSE
This Free course is intended for parents of children who are using Office 365 to communicate and collaborate with their peers and teachers.
The main focus of the course is to introduce parents to Microsoft Teams and to give them a broad understanding of how they can be used to support children's learning. You will be introduced to:
Accessing the Office portal
Navigating with Teams
Class Teams
FAMILIES - SKILLS FOR TOMORROW
Help your child explore and enjoy the online world safely.
Free tips, advice, video games & courses for you and your family.


Visit Skills for Tomorrow Home Page
Subscribe to the TA newsletter for information about free resources, funded programmes and the latest updates from TA.