Enrich the learning experience with Lifeliqe  3D-Models
What Is Lifeliqe
Lifeliqe, pronounced "Lifelike," is a learning and productivity platform using over 1,100 interactive 3D models, incorporating elements of augmented reality (AR) and virtual reality (VR). Subjects include, palaeontology, physics, geometry, culture, and more. The interface includes 620 total lesson plans that cover the 3D models, deep-zoom images, videos, and animations. Students and teachers can browse by topic or search by keyword for content, tap on a model, and see close-up views of meiosis, prehistoric mammals, flowers, artesian wells, sulphur dioxide, refraction, icosahedrons, and even Stonehenge. Each model also includes a detailed introduction with encyclopaedic facts, and students can make their own notes directly on the model. They can rotate a model in every direction and zoom in and out. Using the AR feature, students can even take photos or videos of the models with themselves or their surroundings.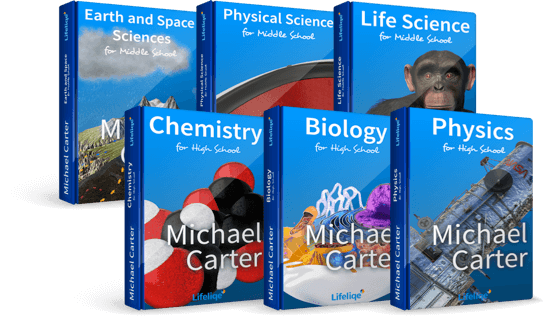 The site also offers extensive curricula developed by Dr. Michael Carter, Steve Jobs' former advisor for educational research, with six topics and over 450 lesson plans. The interactive 3D content is integrated into the lesson plans themselves, with plenty of external materials and resources. These lesson plans use five learning stages: Engage, Explore, Explain, Elaborate, and Evaluate.
Virtual reality can also be used with Lifeliqe, and there are both VR and mixed-reality (MR) extensions: Lifelique VR Museum and Lifeliqe HoloLens, respectively. While Lifeliqe is available in both website and app form, the iPad and Windows app versions allow for the most functionality, especially if teachers are looking to create their own content or use the AR features.
How Can Teachers Use It
Teachers can use Lifeliqe in several ways. The lesson plans include interactive 3D models as well as images, activities, and links to many external resources, some of which are free, some can be purchased paid. Teachers can find applicable lessons while browsing but can also search the site by author, subject, level, US standards, textbook correlation, and type in order to discover models and other materials for them to integrate into their regular lessons.
Students can also explore any content that relates to their current assignment: reading background information, manipulating the models, and using the augmented reality feature create their own photos or videos.
Teachers can include the models in their PowerPoint or Keynote slides as they teach a lesson to the whole class. They can also create and publish their own interactive ebooks, lesson plans, and presentations, or show augmented reality pictures or videos to students.
There are quite a number of videos on the Lifeliqe YouTube channel describing how to make the most of the app's features, as well as tutorials and classroom tips contained within the app itself. The uses are as wide as the teacher´s imagination.
Impact On Learning
Lifeliqe is a fantastic option for those who thrive on visual and kinaesthetic learning. Since students can study each model from all angles and from various distances (by rotating, swiping, and zooming), they can focus on the parts of the models that interest them or that are the most relevant to their lesson.
The models that include the deep-zoom feature allow students to learn about the topic as a whole and in more detail, sometimes all the way down to the cellular level. Using these 3D models can help with higher recall, improved test scores, increased attention, and better communication. Many of the models are of the highest quality and would be valuable additions to any lesson, such as the model of the potato beetle. However, Lifeliqe's extensive catalogue also includes many less visually appealing models that are of lower resolution and don't distinguish detail well. Improving the quality of this lower-quality content would make this service even more valuable.
The included curricula mean students have access to these immersive 3D experiences across secondary education but are also valuable from KS1 and KS2 pupils as artistic resources.
There are so many models included that students can easily explore their personal interests while also finishing their lessons. Lifeliqe can be used as a core curriculum or added into existing lessons even for new literal perspectives given the app can be used in English, Spanish, or both at the same time.
The following are the prices for Lifeliqe in the UK. All proces are excluding VAT.
Classroom Price for 35 Account or on 23 fixed machines.    £800 Per year
School Site License for up to 500 Accounts or on 500 sevices.  £2,500 Per year
For price enquiries please contactinfo@tablet.academy with the subject Lifeliqe
TRIAL LIFELIQE FOR FREE FOR 2 MONTHS
Complete and submit the form below to enjoy a 2 month trial of Lifeliqe in your school. After your 2 month trial period is over you will be contacted by Tablet Academy for any feedback you would like to give on the product, pricing etc.