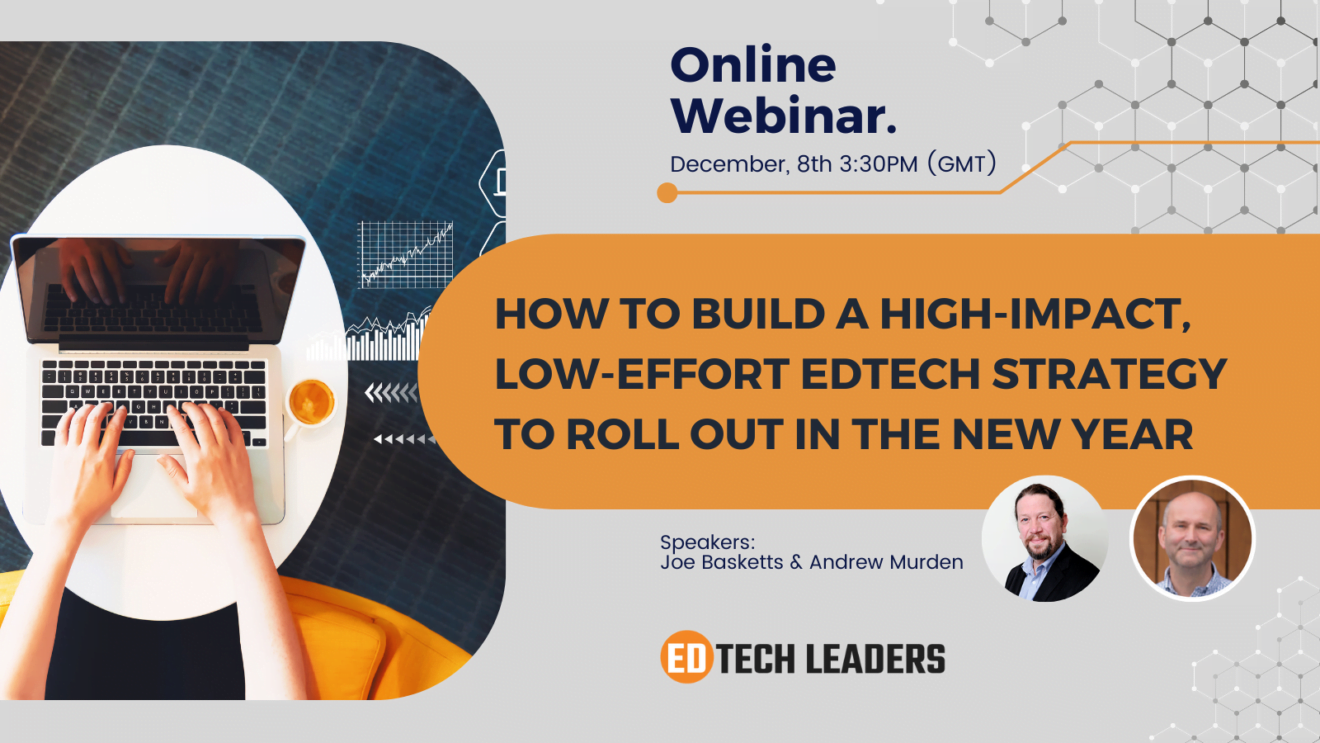 NEW EVENT: We've saved your seat with Joe and Andy…
Calling all SLT, Computing and Digital Learning Leads!

We have a brand new, FREE online webinar coming up On the 8th December at 3:30 PM:

'How to build a high-impact, low-effort edtech strategy to roll out in the New Year'

Don't miss the opportunity to get key insights directly from specialists Andrew Murden and Joe Basketts at Tablet Academy – to help you build your edtech strategy and put an action plan into play, with confidence.

You'll Learn How to:
✔
Build an edtech strategy which will produce
high-impact
change in your school or college
✔
Use the Lippitt-Knoster model for
managing complex change
✔
Get colleagues on-board and
support
them through change
✔
Avoid the pitfalls
of Stagnation, Frustration, Resistance, Anxiety, and Confusion
Reserve Your Webinar Space
It's free and seats are limited – we don't want you to miss out!
Once in a while, something unexpected happens which fills you not only with joy but also with pride.

Monday, the 20th September this year was a day when such an event happened in the life of Tablet Academy. At the Microsoft Global Training Partnership Summit, held of course virtually this year, when at the conclusion of an exceptional keynote Microsoft Vice …
Coming this Friday..