PERSONAL SHOPPER
A free independent service designed to indicate where Schools, Academies, and Trusts can secure additional funding and other benefits when purchasing 25 or more Windows 10 devices.
Would you like support from an independent personal shopper who can help you with your next procurement of Windows 10 devices with the added bonus of finding you rewards and other funding possibilities?
TA are proud to provide a free impartial personal shopper service which not only removes the hassle of sourcing 3 competitive quotes, but also helps you to identify extra funding you could claim when purchasing 25 or more Windows 10 devices.
What's the catch?
This service is impartial and completely free as TA receives no income from any device sales. You will receive all quotations directly from the resellers and will place your order directly with your chosen supplier. Our motivation is to help you secure additional funds that can be allocated towards other services and solutions that TA can offer such as Transformation Consultancy, Teacher Training, Student Enrichment Days and products available in our STEM Shop. 
Read on to see how we can support your organisation.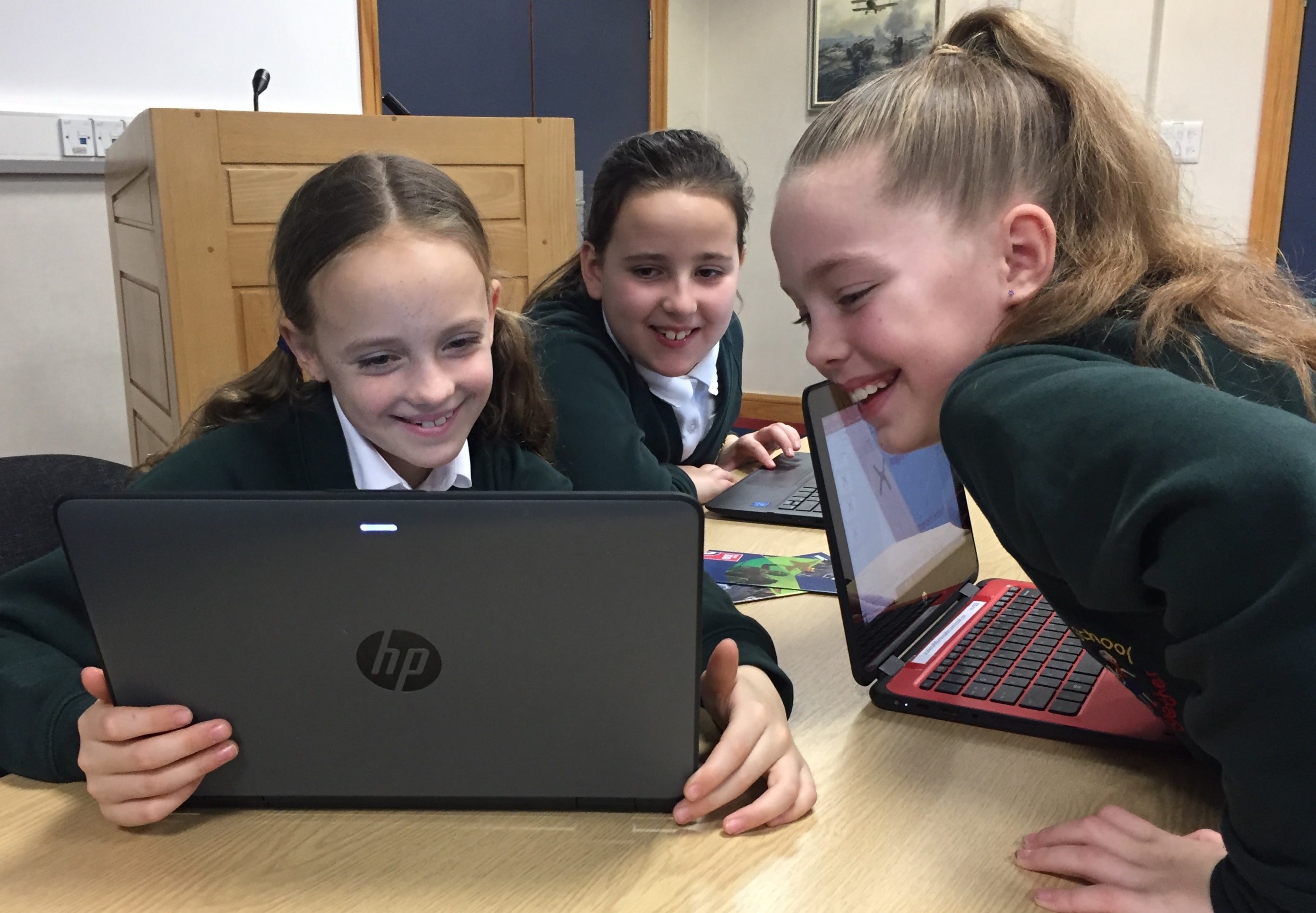 Click the link below to start your
Personal Shopper experience
As an example, if you buy 30 devices at £300 (£9,000) and trade-in 30 old Windows devices, you can claim £4,500 back, plus an extra reward worth at least £2,000, a total of up to 72% of your purchase.
Terms and conditions apply. In most cases the 72% is delivered as free services or additional technology.
Trade-in devices may be sourced on your behalf.
Example Personal Shopper Outcome
Below we have provided an example of the level of additional rewards and funding TA are currently able to secure if a school was to purchase 30 HP devices and traded in 30 old machines.
| | |
| --- | --- |
| Product/Services/Reward | Value |
| 30 x HP devices at £350* | £10,500 |
| HPfE TA Credit (£50 per device) | £1,500 |
| Microsoft Refresh Programme (3 half-days) | £1,500 |
| Minecraft Training Day (1 full-day) | £700 |
| Annual Support Package (4 half-days) | £2,000 |
| Total Value | £16,200 |
| HPfE Trade-in credit (£100 per device) | -£3,000  |
| Microsoft funding through TA | -£5,700 |
| Total cost to school | £7,500(+VAT) |
| Saving of £8,700 |   |
1. Complete the form provided or email your device requirements to personalshopper@tablet.academy
2. TA will confirm receipt of your enquiry before sharing your request with a minimum of 4 recognised and reputable educational resellers.
3. The resellers provides TA with price quotations addressing your procurement needs.
4. TA checks your device request for compliance against a number of reward and funding programmes from a range of sources that we are aware of.
5. TA then forwards you the original quotations from the resellers along with an outline of the additional rewards and funding we believe we can help you secure.
6. Your organisation confirms to TA the quotation, and accompanying additional rewards and funding, you wish to proceed with.
7. TA then introduce you directly to an account manager from the chosen reseller to arrange the purchase directly with them.
8. Once the order is processed by the reseller, TA will work with them and yourselves to secure the additional rewards and funding you have indicated you wish to apply for.
Please note we are unable to guarantee rewards or additional funding as the eligibility, terms, and conditions of the programmes are out of our control. However, on every occasion we will endeavour to secure for you the very best value for money.
Below are details of just some of the many funding streams we currently include in the Personal Shopper Service that your institution may be eligible for:
Acer STEM Rewards
and Upgrade Programme
Free STEM Workshops and
cashback when purchasing Acer devices.
HP for Education
Trade-In Programme
Claim up to £150 for each working device you trade in when purchasing HP technology.
Microsoft Professional
Development Rewards
Funding to secure free
professional
development for teachers.
TA Technology
Recycling Service
Claim extra TA Credits by recycling old technology through our free service.
More and more institutions are moving towards a leasing strategy when it comes to purchasing technology.
By leasing equipment over 3 years you can ensure the technology your staff and students are accessing is up-to-date and able to support the latest innovations from developers.
A device leased over 3 years, in most cases, will cost you less than if you were to purchase the technology outright. It also allows you to forecast the spend on IT for 3 years at a time, making it easier to manage for business managers.
Schools exploring one to one device programmes will also often explore parental contribution programmes, this is where parents fund the device through a scheme offered by the school at no risk to the institution itself.
TA can talk you through these options and introduce you to relevant partners if required.
---