Virtual Reality
in the Classroom
Increase pupil engagement using the latest in immersive educational technology
Help students gain a deeper understanding of the world around them and ignite their imagination with Virtual Reality.
Be inspired by breathtaking scenes from around the world, gain an understanding of physics by flying into space, dive deep underwater, explore inside the human body and have many more immersive experiences.
ClassVR brings affordable, innovative Virtual Reality (VR) to the classroom. It comes complete with hardware, software and curriculum-linked activities and lesson plans, equipping teachers with everything they need to introduce this cutting-edge technology straight into the classroom.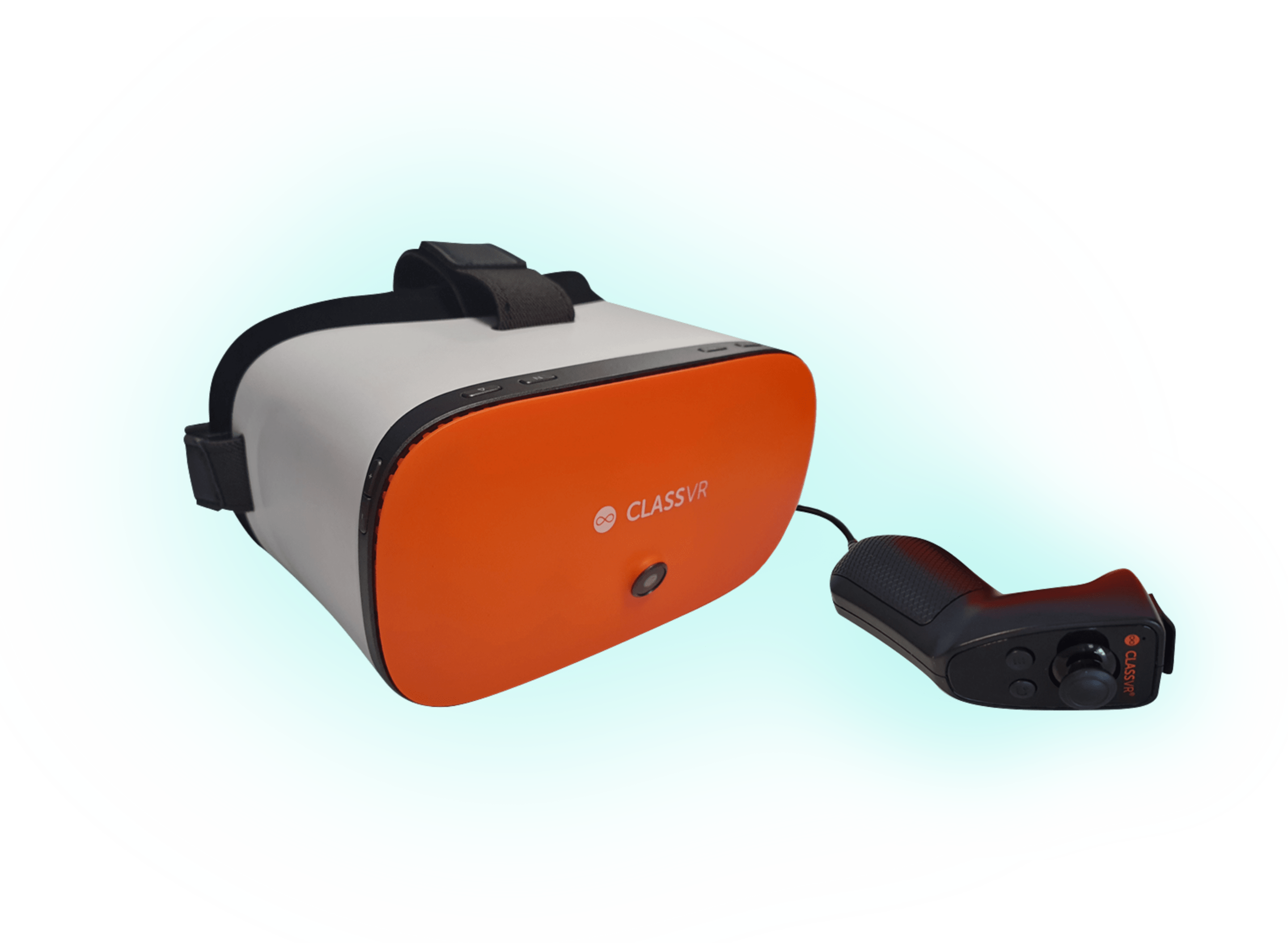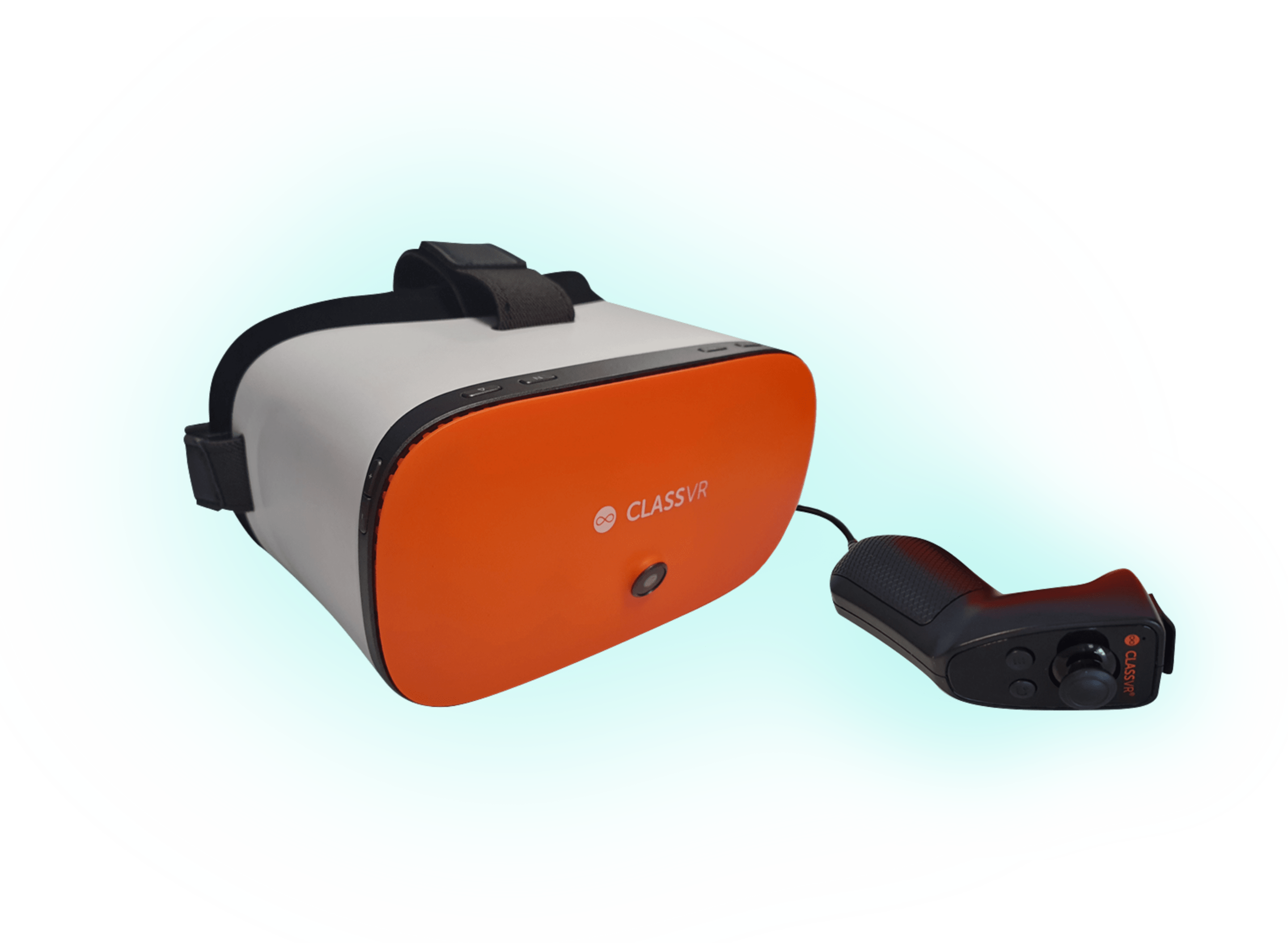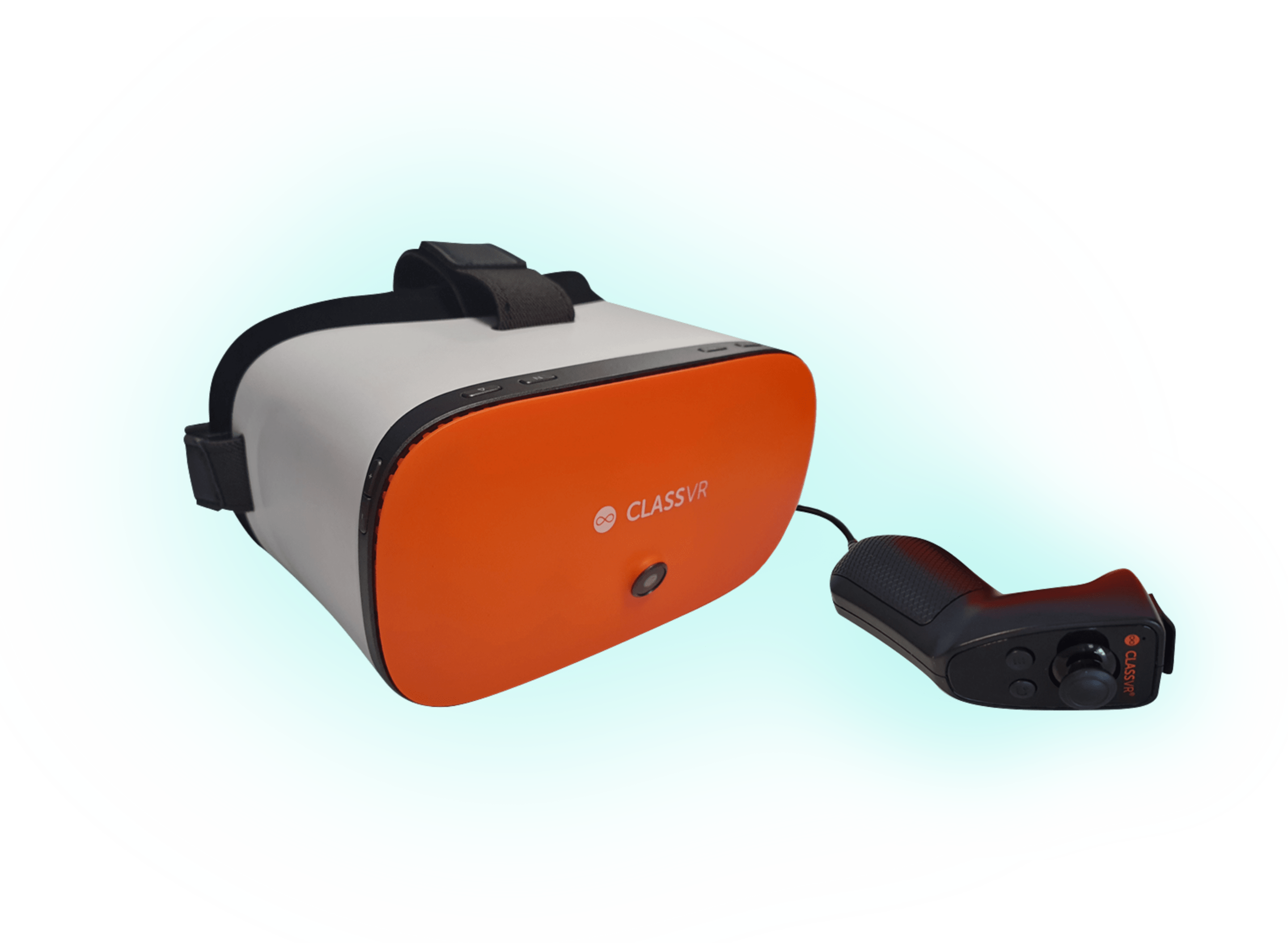 Technology Designed For The Classroom
The Premium Virtual Reality Headset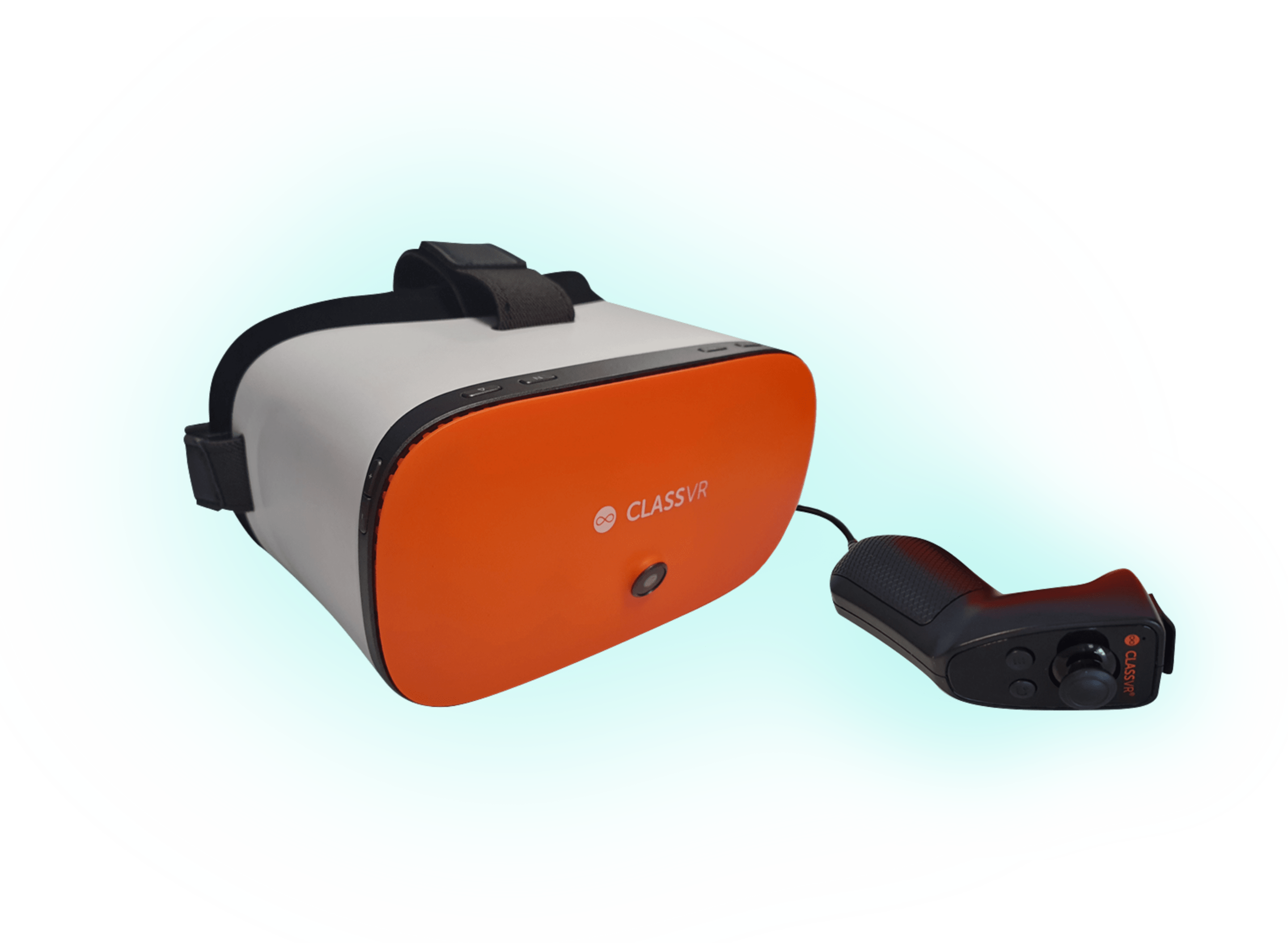 The new Premium virtual and augmented reality headset offers everything schools need to implement VR in the classroom. The latest device comes with new and improved HD fast switching display, a high performing Qualcomm processor explicitly made for AR and VR devices, a 100-degree field of view, upgraded autofocusing optics, front-facing camera and an all-new body to complement the enhanced features. The ClassVR Premium headset comes complete with a wired hand controller to support ClassVR's exciting new content release
Complete with a unique student-friendly interface, gesture controls, embedded educational resources and simple-to-use teacher controls.
The ClassVR Standalone Headset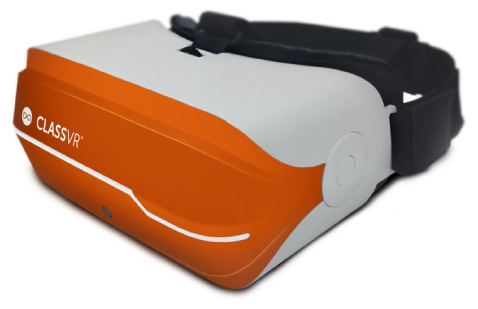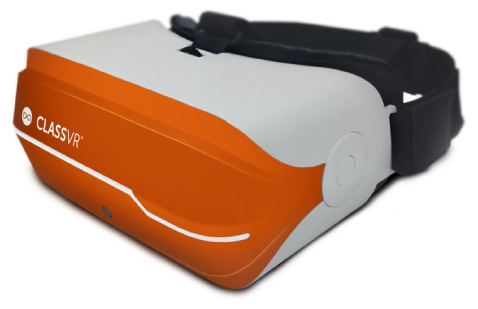 ClassVR's headset is a standalone, classroom-ready device, delivering a fully immersive VR experience under the teacher's control.
Unlike other VR headsets, ClassVR does not require any additional devices, such as phones. Everything is fully integrated into the device, making it easy to use and super reliable.
The ClassVR headset features a fully integrated set of technology, including: a High Definition 5.5″ display to deliver crystal clear images and videos; integrated speakers with volume controls and an audio-out port to connect headphones; Wi-Fi and Bluetooth connectivity to enable classroom control; 2Gb RAM and 16Gb internal storage to provide on-device content storage and fast performance.
Simple Classroom Controls For Teachers
The ClassVR interface and teacher control portal provides the simple-to-use tools needed to ensure this exciting and engaging technology can deliver a rich, reliable experience for you and your students.
Plan and prepare your VR/AR lesson in advance following a few simple steps, then push content to student headsets and stay in control.
Access to the ClassVR Portal is purchased as an annual site licence at an affordable price for Primary,  Secondary Schools and FE Colleges. It features over 500 VR and AR activities and lesson plans to get your school started, with additional content being curated and made available to subscribers on a monthly basis.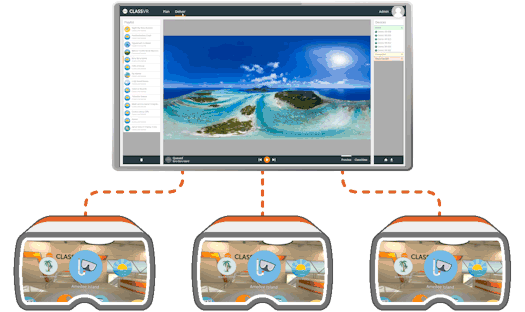 Access To Curriculum aligned VR & AR content
ClassVR comes complete with a huge range of pedagogically sound, engaging content along with structured lesson plans to help spark the imagination of students, leaving them with memories and experiences that help visualise and understand even the most complex of educational subjects.
There are currently over 500 pre-made activities, instantly accessible and covering a huge range of topics and curriculum subject areas, with new content being added each month.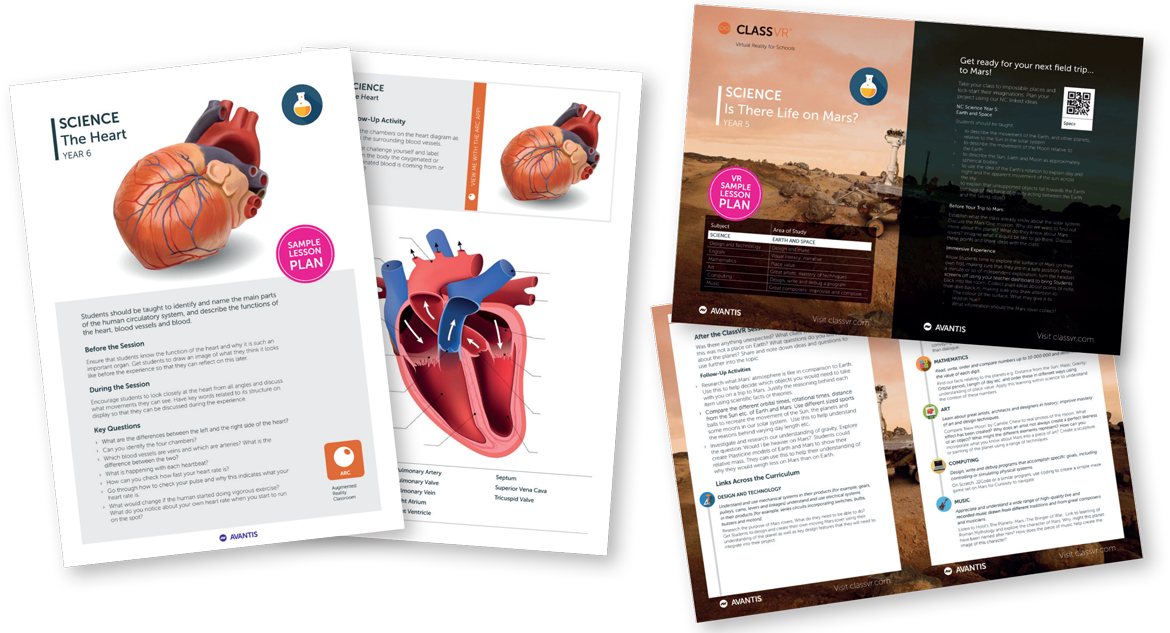 Create Your Own VR and AR Content
Whilst ClassVR gives you access to hundreds of great curriculum resources, creating, uploading and using your own content gives you maximum flexibility when teaching.
Find and upload your own VR content, including 360-degree photos and videos, and build them into your own custom 'playlist' lesson.
Augmented Reality
Using the built-in camera, Augmented Reality allows detailed 3D images and animations to jump right out of the page. Class VR Augmented Reality resources can also be photocopied (in black and white) so every student can have their own model to explore.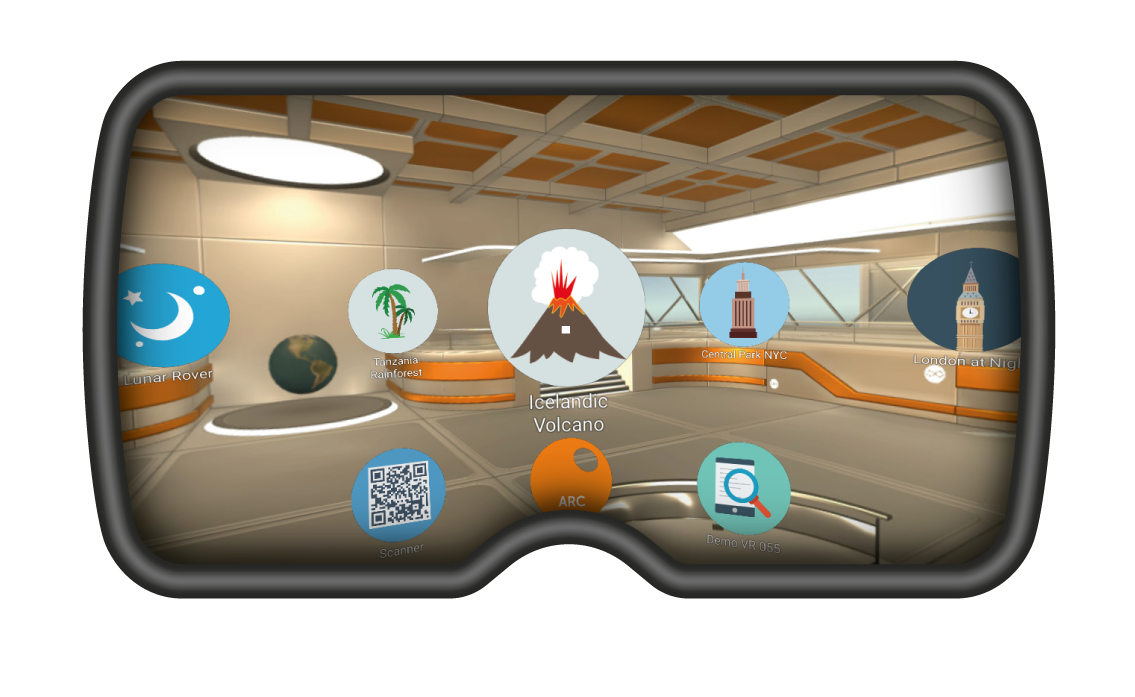 Technical Setup & Teacher Training
Getting technology working in different environments can be troublesome. Our trainers can setup and configure everything for you, meaning all you will need to do is open the box and turn them on.
Once up and running our experienced educators will up-skill your teaching staff so they are confident in using the technology and understand how it can enhance the curriculum.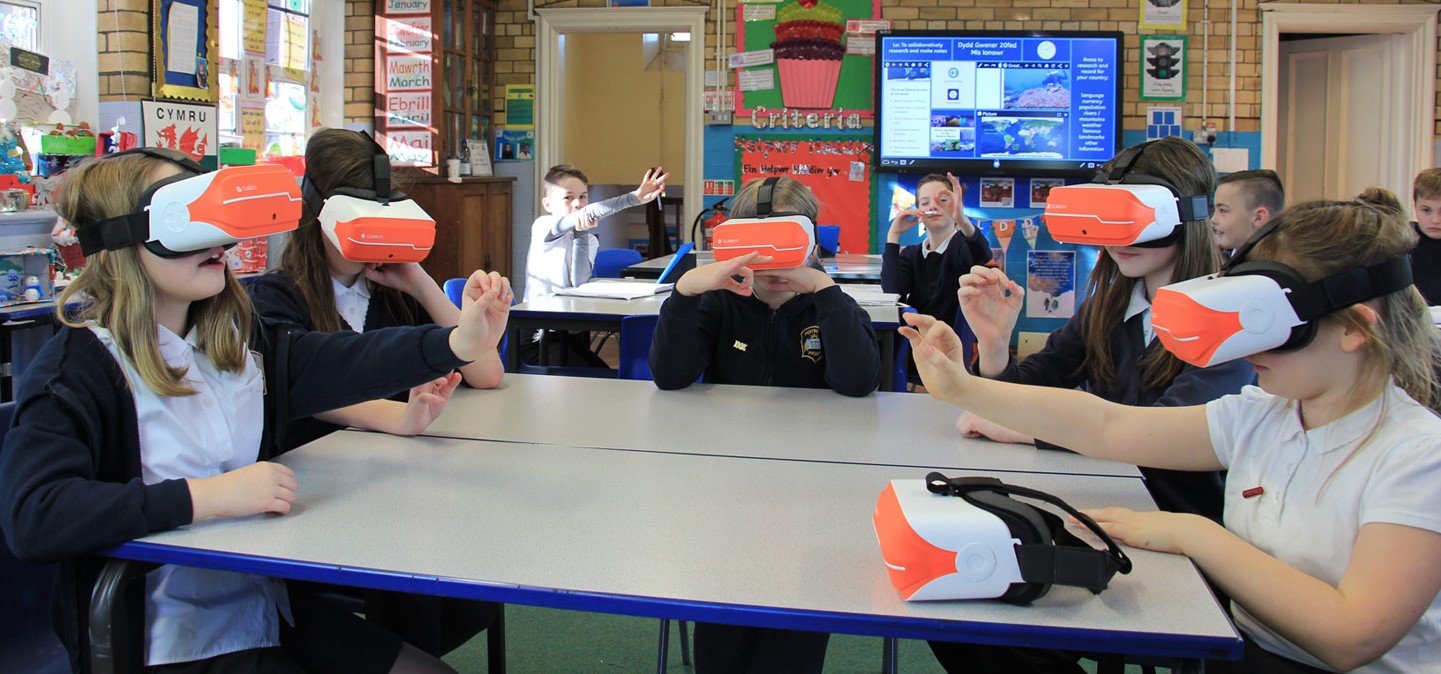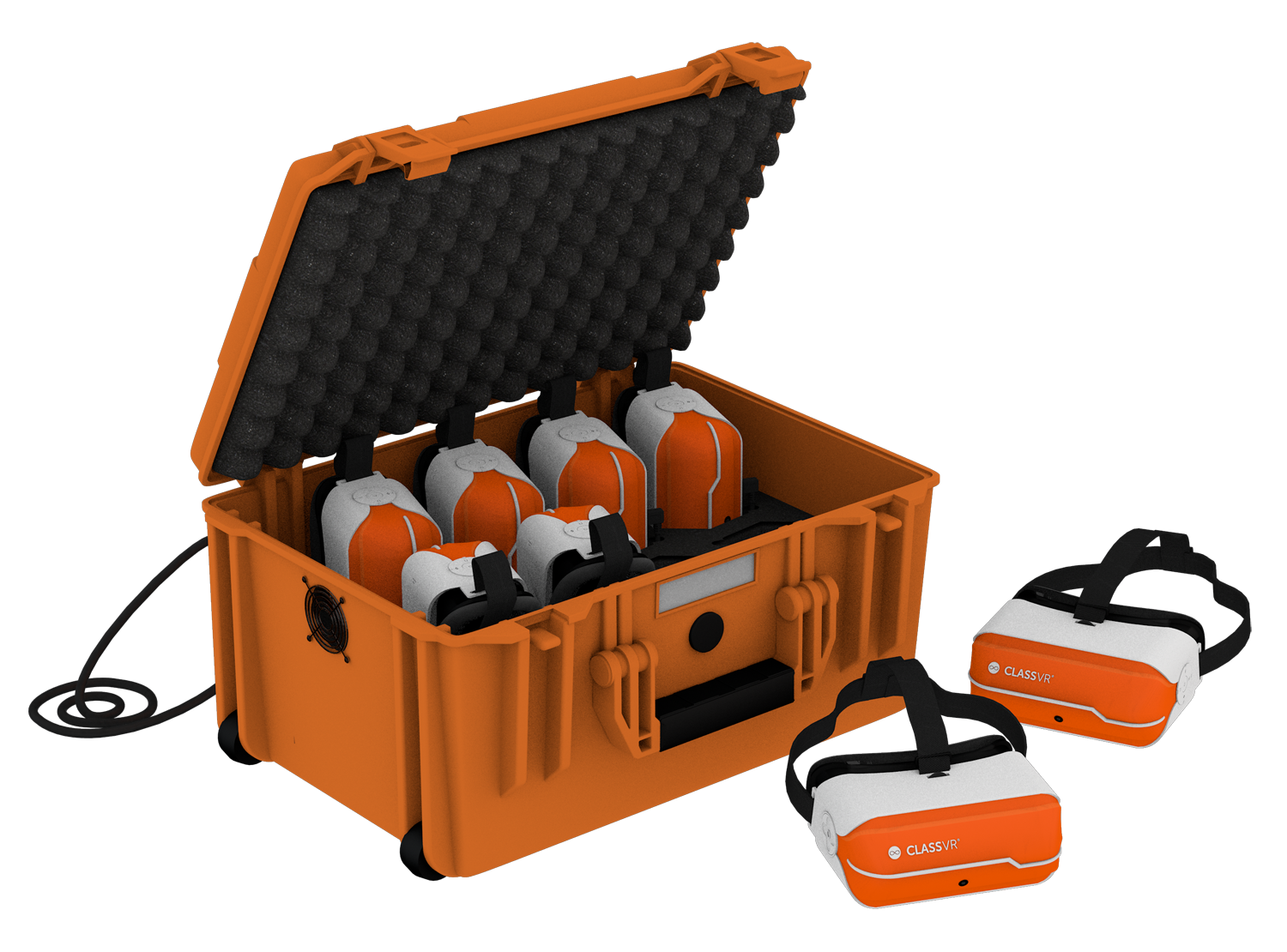 Class VR is available to purchase in Class Packs of 8 VR headsets.
The Class Pack includes a fast-charging lockable heavy-duty case to keep the equipment safe and enable easy transport between classrooms.
Teacher Control Portal and Curriculum-Aligned Content
To access the teacher control portal along with the curriculum-aligned content an annual site license is required. Special pricing is available on the annual license fee and multiple Class Pack orders for Multi Academy Trusts or School Groups.
Technical Setup and Teacher Training
Class VR technicians will configure your Class Packs and ensure all is working within your classrooms before one of our qualified educators delivers a half-day workshop (2-3 hours) of hands-on teacher training sessions for your staff.
Class VR Packages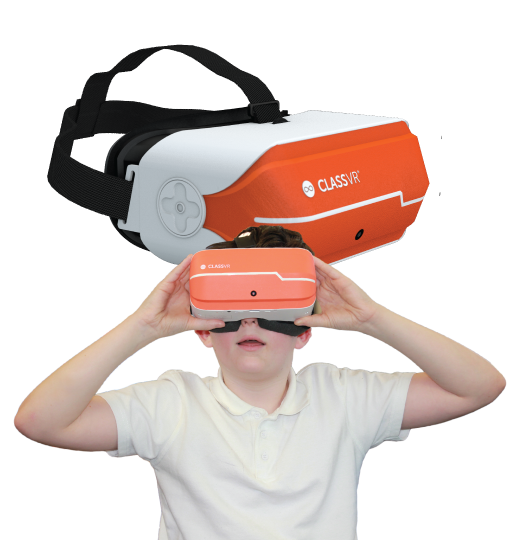 Discounted pricing available for Multi Academy Trusts and School Group Purchasing.
Additional shipping costs may apply.
VR Package (8)
£3047  / £3697 (Premium)
8 All-in-one Headsets
1 Year School License
Technical Setup
Half-day Teacher Training Workshop
VR Package (16)
£5296 / £6596 (Premium)
16 All-in-one Headsets
1 Year School License
Technical Setup
Half-day Teacher Training Workshop
Free Setup & Training!
VR Package (24)
£7046 / £8996 (Premium)
24 All-in-one Headsets
1 Year School License
Technical Setup
Half-day Teacher Training Workshop
Free Setup & Training!
VR Package (32)
£9295 / £11895 (Premium)
32 All-in-one Headsets
1 Year School License
Technical Setup
Half-day Teacher Training Workshop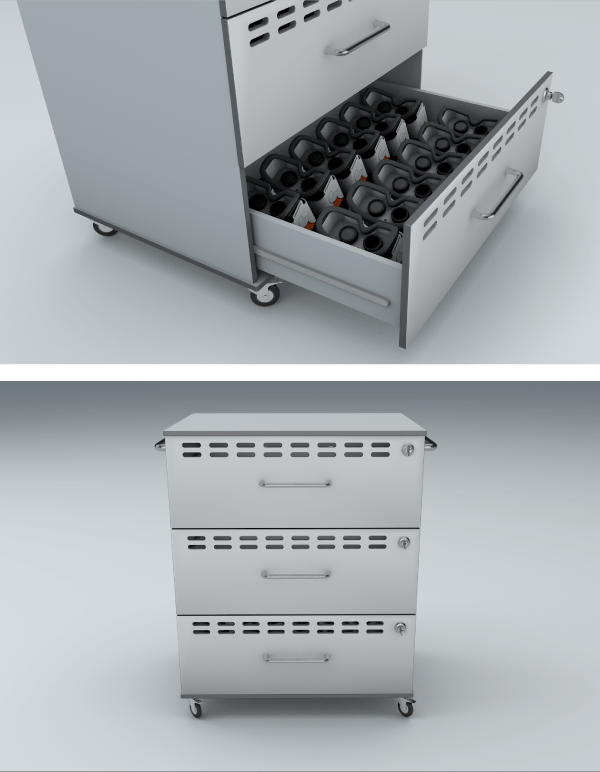 ---
Class VR Tectus VR36 Trolley
---
30 All-in-One Headsets
Tectus mobile charging trolley with lockable drawers
A built-in UV cleaning system
1 Year School License
Free Set Up and Training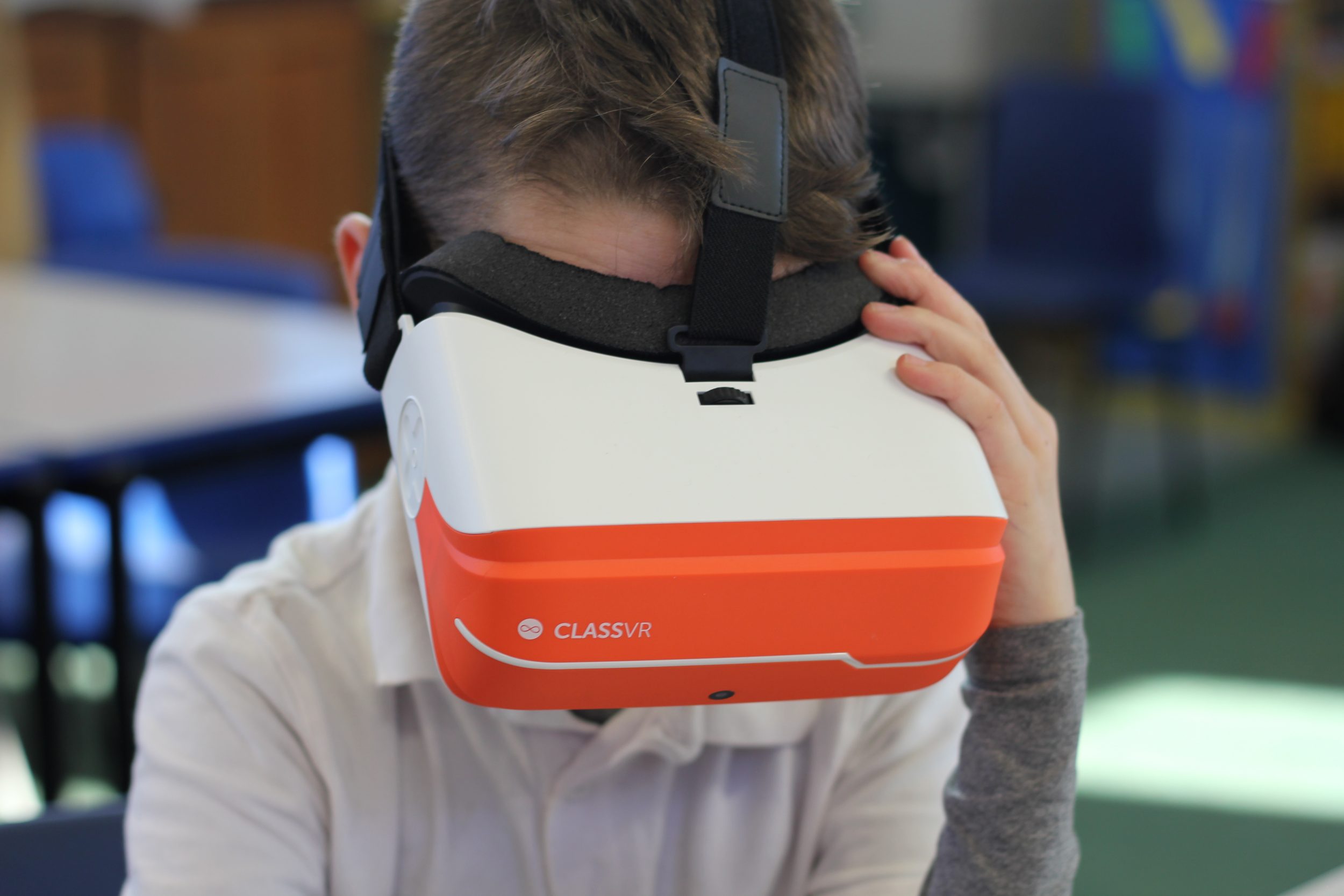 TA Teachers can create and deliver Student Enrichment Days which meet curriculum requirements within your scheme of work, or if preferred we can provide your students with an experience to remember following own of our tried and tested hands-on workshops.
---