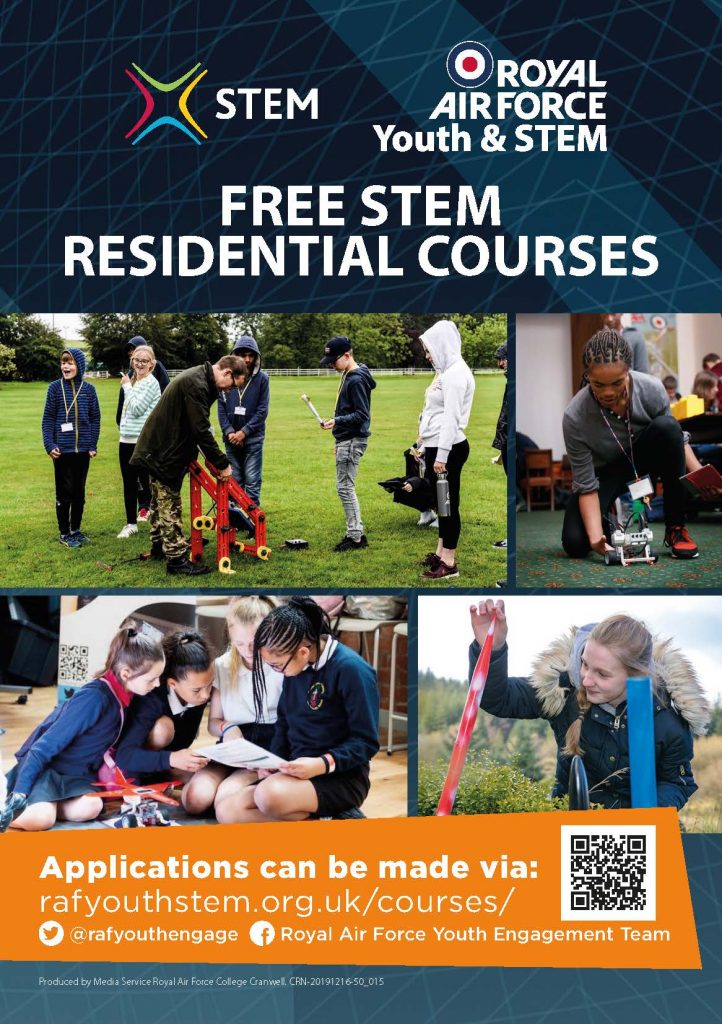 Tablet Academy are proud to partner the RAF in the delivery of STEM activities to inspire the next generation of innovators, aviators and engineers.
The RAF Youth and STEM Team offer numerous residential programmes that encompass cyber, space, rockets, logistics and engineering. Experience the power of STEM first-hand and think like an engineer to bring solutions to a multitude of challenges. You can expect to join RAF engineers, logisticians and external education partners to complete a series of STEM activities and challenges during each residential programme.
Each RAF STEM Residential programme provides accommodation, food and activities free of charge. Successful applicants will be responsible for their own transport to and from the venue at the start and finish of each course.
To Find out more information, visit: www.rafyouthstem.org.uk/courses