From Monday 18th – Wednesday 20th, school's can save a massive 90% when signing up to our Professional Development Platform
What's the catch?
No catch, we are simply looking at ways to support education through this crisis and are investing the money we would usually spend exhibiting at BETT to reduce the cost of the platform.
This is a one time offer ending at 11.59pm 20th January.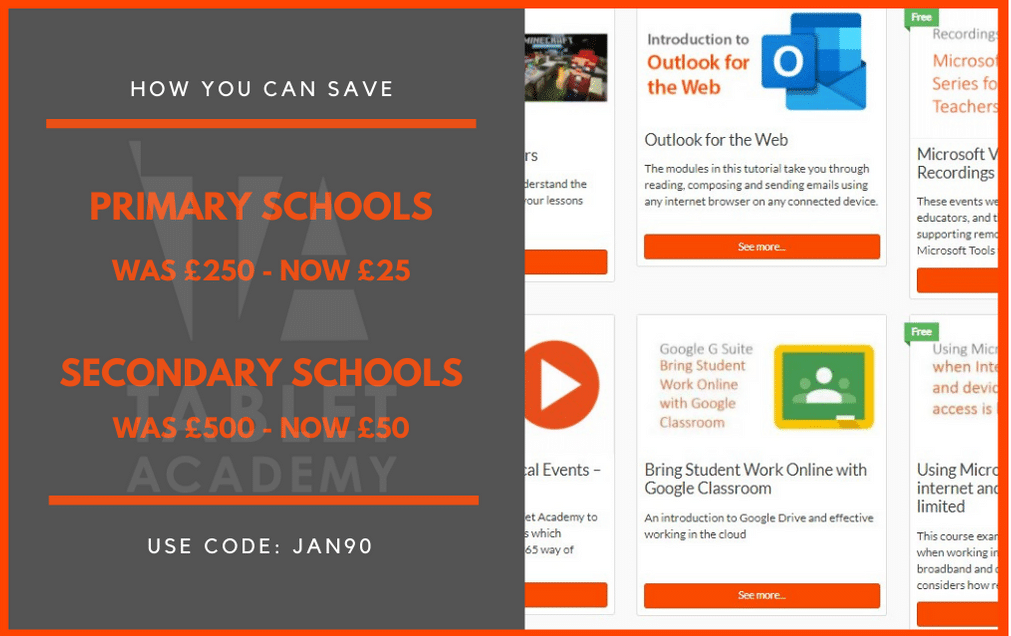 To receive your discount, simply enter the code: JAN90 at the checkout and you will have full access for all staff for one year.