A message from our Chairman, Professor Steve Molyneux.
Like many training organisations, Tablet Academy (TA) has had a hectic past ten months training over 30,000 teachers in England to use platforms such as Teams to support remote learning, and over 1000 schools to begin their 'Journey to the Cloud'.
So, what does 2021 hold in store for us?
I want to begin by thanking all our staff, full-time and freelance, for the dedication and hard work they have put in during these challenging times, and by thanking all the schools that we work with for their understanding as we too, move to remote delivery.
This year we hope to offer a range of new education services, including a Senior Leadership workshop on 'Transforming Your Institution to support Hybrid Working'. For Microsoft users, or those institutions exploring the Microsoft platform, this will be based on the Microsoft Education Transformation Framework (ETF), a global framework being adopted by many institutions and governments worldwide. For those deploying Google or Apple platforms, similar frameworks will be exploited.
In Spring 2021, we will also launch a 1:1 student device programme. This will offer great value for money and free support embedded in the programme for school leaders, business managers, I.T. staff, teachers, and even parents to ensure your programme is a success.
We also hope to see our Student Enrichment services' return, including new virtual workshops, and a new range of workshops in Artificial Intelligence for secondary schools and further education colleges.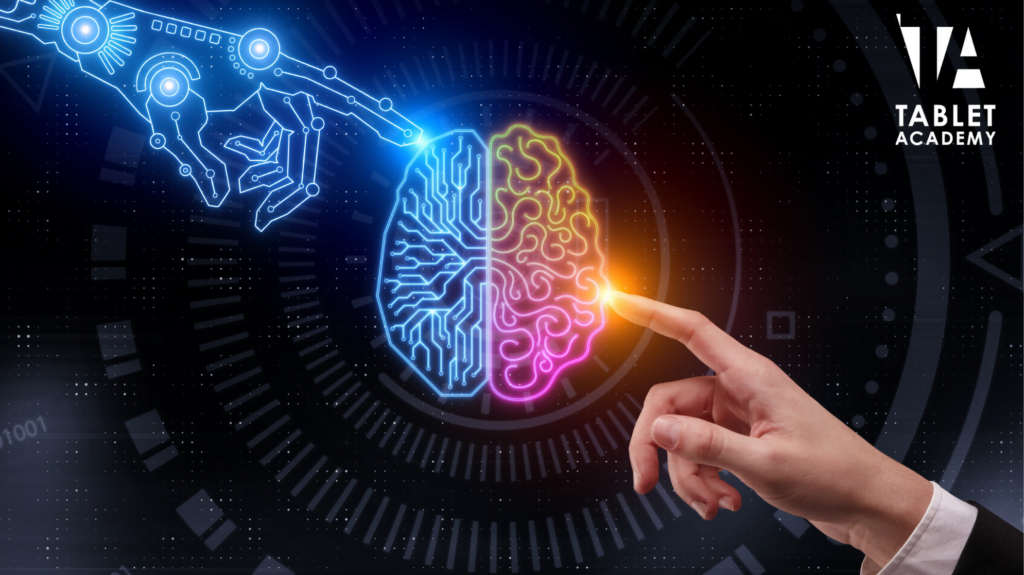 Speaking of Artificial Intelligence, we are pleased to announce that we have been successful in a bid to collaborate with the Combined Authorities of the West Midlands (WMCA) in creating and delivering a programme for West Midlands Further Education tutors, irrespective of their subject area, to add and teach a module on 'Principles, Design, and Ethics of A.I. In The Workplace' to their curriculum portfolio. This project will run from Feb-June 2021 after which we will offer it to Schools and F.E. Colleges across the Country.
---
With over 1 Million likes on our very successful TikTok channel @TATechTips, TA will continue to offer a range of short video tips and tricks on using technology at home, at work, or at school. Why not follow us on this growing social media platform.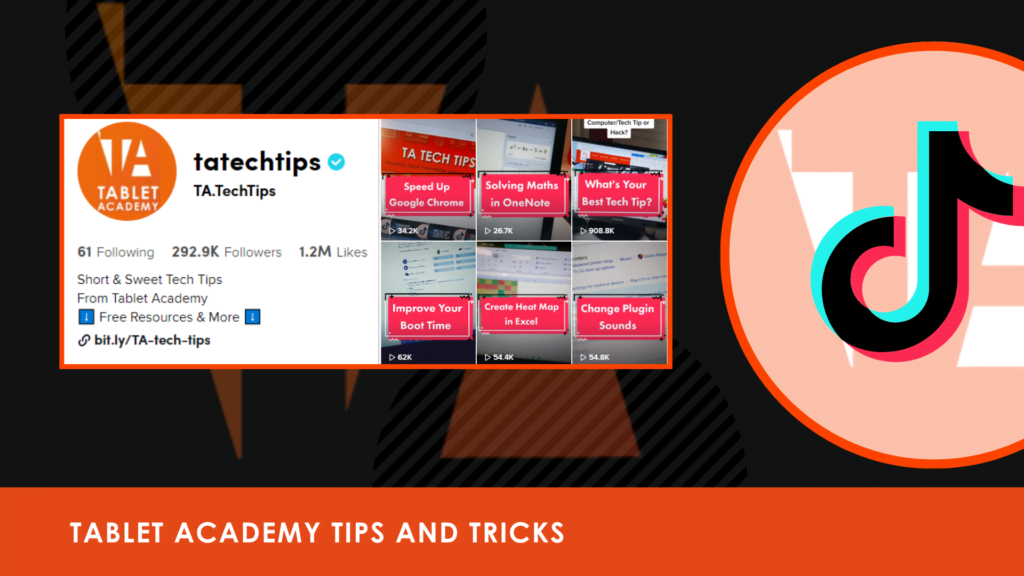 ---
Another project we have in store for 2021 is the launch of TA for Business, a Tablet Academy offering similar to that which we offer our colleagues in education, but aimed at supporting the Self-employed and Small Businesses transform their business utilising the best use of Apple, Google, or Microsoft product offerings.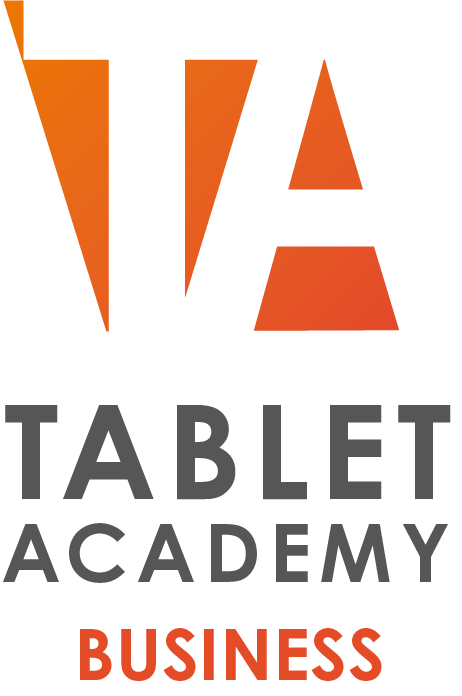 ---
Finally, we are pleased to welcome our newly opened Tablet Academy (Poland) office based in Krakow. They now join their sister TA Offices in the Canary Islands, France, Germany, Korea, Lebanon, Morocco, Netherlands, Nigeria, Scotland, South Africa, Tunisia, Turkey, UAE, and of course the U.K., in bringing transformation and training services to education across Europe, the Middle East and Africa.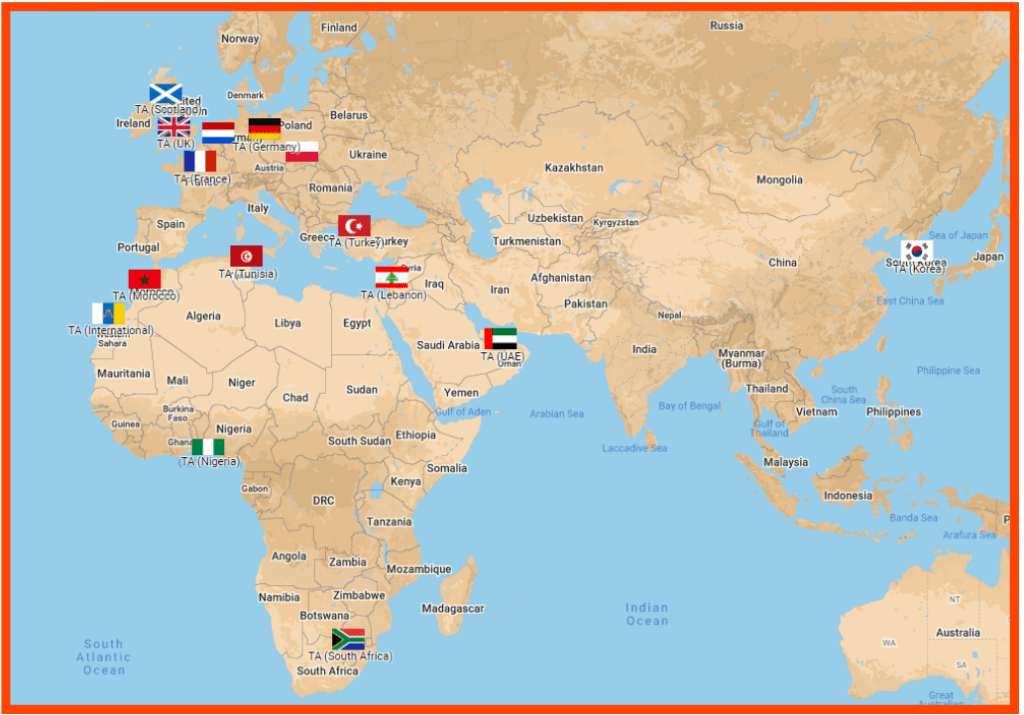 On that note, we are also pleased to announce a collaboration between Tablet Academy offices in South Africa, Morocco, Tunisia, Turkey, UAE, and the U.K.. Together they will be assisting Microsoft MEA to support Incubator and Showcase Schools across the Middle East and Africa in their transformation journey.
If you are reading this and are unsure of how Tablet Academy can help you, or your institution, just drop us a line info@tablet.academy
Professor Steve Molyneux
Chairman
Tablet Academy Group of Companies