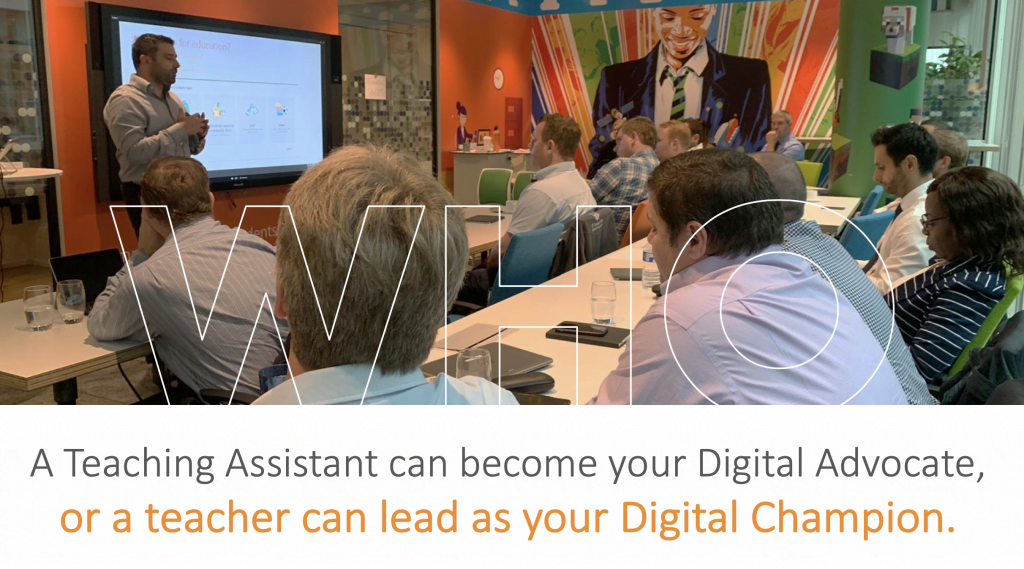 65% of students today will do jobs that currently don't exist. New STEM roles will expect to double in the next 10 years. We have a challenge in developing STEM skills in schoolchildren to make use of these opportunities.
Tablet Academy in partnership with Primary Goal will be launching a new Apprenticeship programme for Teachers or Teaching Assistants which will start on 4th May 2020.
The programme will provide training and support for an existing member of staff who can help deliver the Computing curriculum, adopt cloud technologies and online safety that are all linked to a school wide digital transformation strategy.
Making use of the highly successful Teacher's Technology Apprenticeship already in place, this new programme is aimed for someone already working in your school (a teacher or TA) and help develop them into a Digital Champion or Advocate for your school.
The apprenticeship will be over a 18-month period and will include half-day workshops around the West Midlands, monthly assessor visits, off the job training and monthly challenges designed to help transform your institution.
If you are interested in finding out more, please get in touch at info@tablet.academy, or attend the Tablet Academy Convention taking place on 5th March at RAF Cosford and you will also receive up to £700 worth of free solutions for your school.