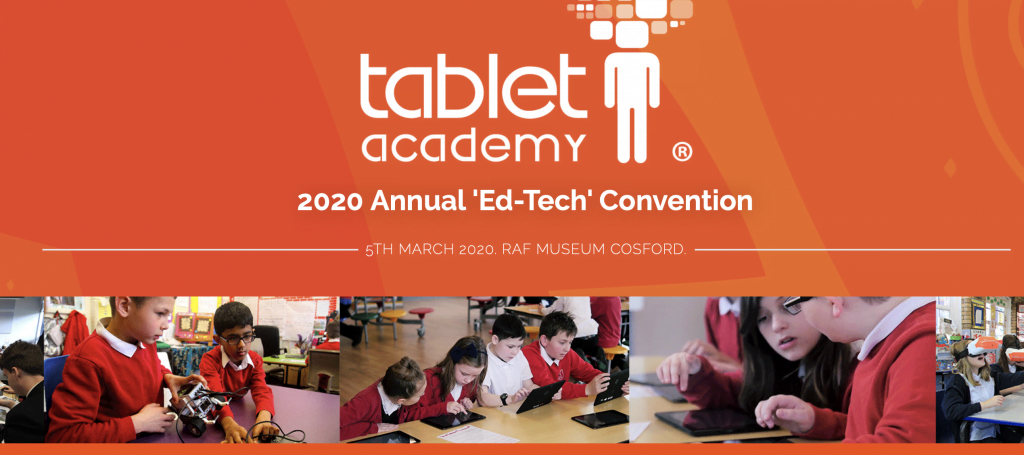 Following on from the successful launch of the Convention last year, Tablet Academy are pleased to announce their second event taking place at the RAF Museum, Cosford on 5th March.
We have designed this especially for busy educators who need to find out the latest possibilities for edtech to engage, motivate and raise standards in their institutions.
Our convention is a little different to your standard conference and exhibition! Prepare to be guided, alongside your colleagues, through a series of short, 30 minute activities delivered by industry and Tablet Academy experts and focus on areas such as VR and AR, Drones in Education, STEM and SEND as well as developments in Microsoft Office 365, Google G Suite and Apple.
We are currently offering a deal for early bird tickets. We are offering a 2 tickets for the price of 1 offer if you book your places before 21st Feb.

You can find out more and book tickets including the 2 for 1 deal here