TA Education has a new FREE programme to help you.
You may not realise it, but the Microsoft Showcase Schools programme is a global community of pioneering schools who offer their students inclusive experiences that inspire lifelong learning, and instil future-ready skills to empower students to achieve more.
Building on Microsoft´s decades of work with policy makers, school leaders and educators from around the world, the Showcase School programme provides schools with resources and ideas aimed at turning their vision into reality.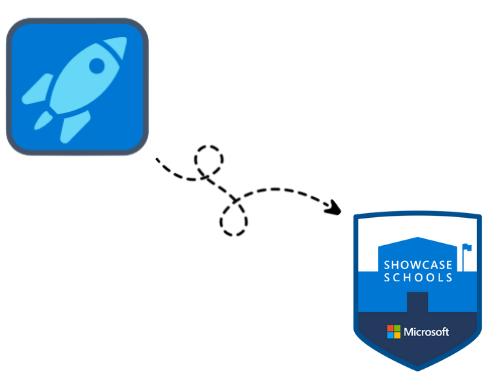 Sound Good? Wondering how can TA help?
Schools looking to become a Showcase School must first join the Showcase School Incubator Programme, which is aimed at taking schools through the initial steps to become a Showcase School.
With funding from the Microsoft UK education team, TA Education have created a new TA Incubator School Support programme to assist your school in achieving Showcase School.
What help will I get?
By joining the TA cohort of Incubator Schools, you will be supported in meeting the quantitative and qualitative targets required for graduating as a Showcase School, whether you are aiming to graduate in July 2022 or the following year. 
As part of the TA support programme your school will receive direct 1:1 support from our team, plus participation in a series of webinars and workshops aimed at school leaders and teachers alike. These include:
The Microsoft Education Transformation Framework (ETF) for school leaders.  
Microsoft Certified Educator (MCE) for teachers. 
Microsoft Innovative Educator Expert programme (MIEE) for digital leaders. 
Certifying educators as Microsoft Innovative Educators (c-MIE).
In essence, the programme is designed to help and support your school on its digital transformation journey by accessing free support from one of Microsoft's most successful Global Training Partners.
If you are a school decision maker, why not check out what it means to be a Showcase School and if you feel this is something your school would like to become, just register here and we will be in touch.
We hope to welcome you on the programme and celebrate, with you, your graduation in 2022.