The STEM Team at Tablet Academy have found a great STEM website where there are a lot of free resources for use in the classroom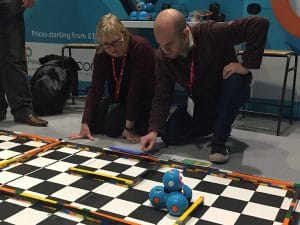 The site has been developed by STEM Crew. STEM Crew provides free teaching resources covering real world science, technology, engineering and maths for key stage 3 and 4. All of the resources are inspired by INEOS TEAM UK's challenge for the America's Cup, the Formula 1 of international sailing. 
Each resource includes videos and worksheets to provide an immersive learning experience that is fun and engaging for both staff and  students.  They also include editable presentations, teacher notes and links to real-life footage. These resources will show your pupils how versatile and exciting STEM subjects and careers can really be.
Used by more than 1,000 secondary schools throughout the UK, these resources are supported by detailed links to the national STEM curriculum and exam specifications.
STEM Crew can be found here http://bit.ly/2QjEp7s.
Meet the expert:
This information was brought to you by Ross Hunter from the Tablet Academy STEM Team.