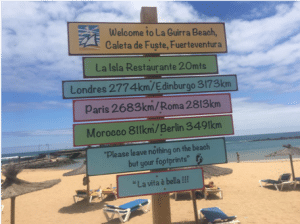 Professor Steve Molyneux writes about how the Tablet Academy started in 2013.
Since the founding of Tablet Academy by Mark and I back in 2013, the two of us were always asked if we could present or run training sessions at International Schools across Europe.  At the time with only two of us running the show it was quite difficult but in many instances one of us went and enjoyed every minute. 
Over the years we had forged partnerships with other providers, particularly in Germany and Lebanon, and had even set up a separate company in Scotland to support Scottish teachers in their transformation journey, but with Brexit looming (or not), we decided that the time was right to ensure that we could support teachers throughout Europe and beyond and so on the 20th February of this year Tablet Academy International was founded as a Spanish Company with its HQ, for a variety of reasons,  on the sunny Island of Fuerteventura, where I now live to coordinate or International operations.  
Since then we have grown rapidly with franchise offices opening all over the world, not only with our original international partners in Germany and Lebanon but also now France, Holland, Morocco, South Africa Tunisia, Turkey, UAE and many more on the way. 
We have also begun a number of international projects together with existing partners such as Lamar University in Texas, with whom we are forging links to offer virtual Professional Development to teachers in Texas and Tennessee,  but also with new ones such as On Purpose in New York with whom we have brought to market the Tablet Academy Virtual Robotics Lab.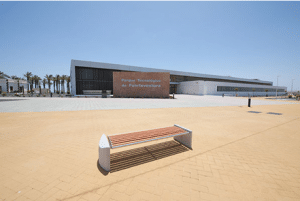 Of course, we are making use of facilities here on the Island to offer training and workshops at the Technology Park, which some of you may recognise if you watch Wonder Woman 1984 as filming took place here over many months last year, forging partnership links between schools here on the Island and schools in the UK, and even developing a School Trip programme which will offer of schools the opportunity to create school trips to Fuerteventura that will allow children to explore the many facets of the Island and its neighbour Lanzarote. The trip will include educational elements such as, Geography, Volcanology, Renewable energy, Spanish language and the distinct culture of the Majoreros, the natives of Fuerteventura. 
We will use this newsletter to keep you informed of our international opportunities and if you are visiting the Island, do get in touch and if I have time we can meet up over a coffee and some Tapas. 
Professor Steve Molyneux 
President Tablet Academy International s.r.l