Tablet Academy are proud to partner with HP to support their free Trade-in Programme – HP for Education (HPFE).
To celebrate this, and support schools through the COVID-19 crisis, we are offering 100 schools the opportunity to claim one year's free access to Tablet Academy's Professional Development Platform (PDP) worth £250 to primary schools and £500 to secondary schools.
The PDP is the perfect solution to support teachers adapting to the current school closures and the pressing demand on schools to start delivering remote learning.
———————————————————————————-
How to claim this offer?
To claim this offer, you simply need to sign up to the free HPFE trade-in programme here and during the registration, enter this unique code TAPromoMay2020 .
This promotion is based on a first come, first served basis meaning the first 100 schools to successfully complete this process using the code above will receive the free access. So don't delay, register now.
No purchase is requires to claim this reward. The platform does not renew automatically and there are no hidden charges or costs.
Click here to sign up and claim your free access to the PDP platform
Please note: The offer is open to any school who hasn't previously registered with HPFE programme.
———————————————————————————-
What is the Professional Development Platform (PDP) ?
Tablet Academy's online PDP presents a library of online training courses focusing on how to use different technologies designed for education. This consists of a series of small bite-sized videos and a corresponding assessment module.

To discover all aspects of our PDP, visit: ta.education/online-training-platform/
'I have just completed your free online course on Using Microsoft 365 to teach remotely and it was brilliant – I learnt so many things that I did not know it offered. I really think it is going to change how I teach from now on. Thank you so much.'
Rona Leese, Class Teacher, Newtyle Primary School
———————————————————————————-
What is HP for Education?
HP for Education is a trade-in programme created to reward institutions when they purchase HP devices and trade-in their old ones, helping schools, colleges and academies get the most value from their investment in HP technology.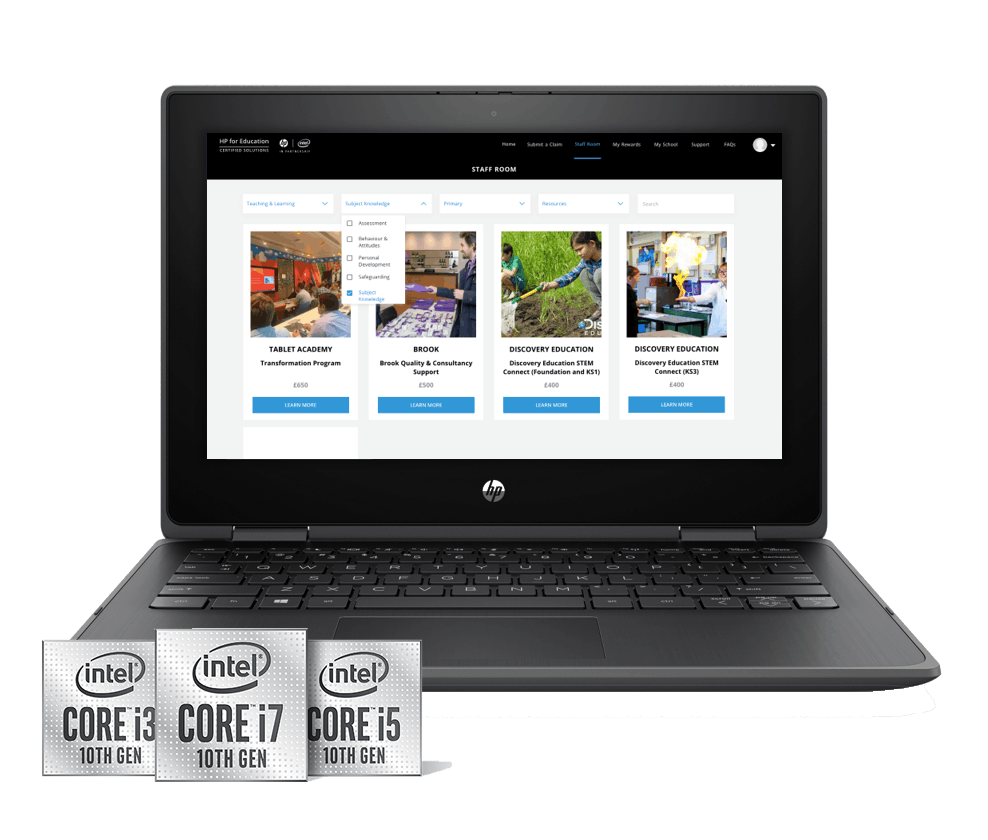 It is free to sign up to the programme and once you are registered you will be able to claim up to £150 per device you trade in when purchasing new HP devices. £50 of which is allocated to spend on products and services from Tablet Academy & other HP specialist service partners. To register & to find out more information on the Rewards Programme visit our website here and take full advantage of the exciting new program of rewards and special offers.
To keep up to date with all our news a free offers, sign up to our newsletter here: https://ta.education/newsletter-signup/