Tablet Academy is excited to announce a new Digital Champion training programme, launching this September through our partnership with leading training provider Primary Goal.
The 24-month programme is accessible to staff at all levels throughout your school – from teaching assistant to the headteacher. The programme is specifically designed to enable primary and secondary schools to support their teachers better, and further engage learners with new and existing digital technologies.
Download the Primary Goal Digital Champion Presentation
The Digital Champion programme is delivered as a Level 3 Apprenticeship Standard. It, therefore, can be funded through your existing Levy contribution (or via a Levy transfer), essentially making it free for your school.

The blended training programme responds to key challenges faced in schools today concerning technology adoption amongst staff and students. The emphasis is on improving school outcomes, highlighting financial savings and efficiencies, reducing staff workload, and increasing social mobility to contribute towards improved Ofsted outcomes.
The training programme involves support from many leading industry partners, including Microsoft and Google.

There's also the option to recruit a new member of staff for the role of your Digital Champion. Primary Goal can offer you a free recruitment service and support you to take advantage of the government incentive payments available for new staff from 1st August 2020, which offers up to £3,000 towards the salary cost.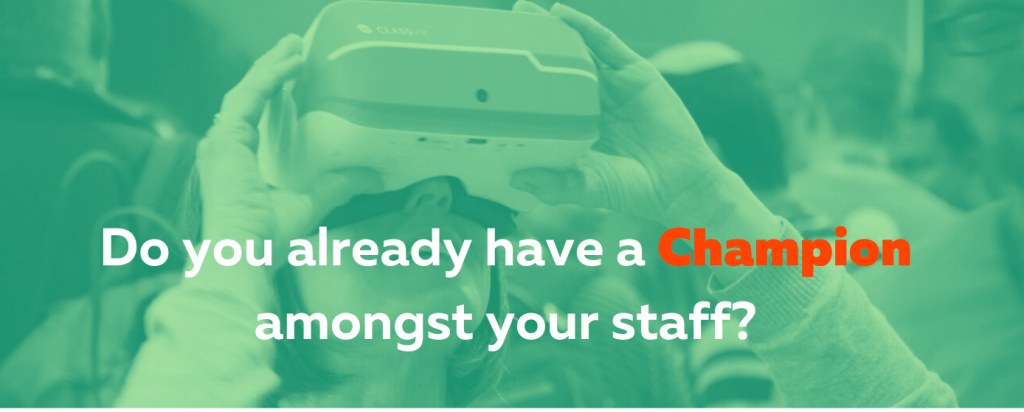 If you are a school business manager, headteacher or IT lead and would like to see how the Digital Champion will benefit your school, learners and staff, click here or call 0330 058 3328. Alternatively, email enquiries@primarygoal.ac.uk.
Please be aware that we are working on a first-come, first-served basis and limited cohort numbers will apply for the September intake.