Join Skype's Teacher Tuesday Global PD series to learn how to bring the world into your classroom while remote learning!
Skype in the Classroom is a free online community that connects students with experts and classrooms around the world for live virtual learning experiences that take place over video calls.
Teacher Tuesday is Hosted by Dyane Smokorowski (@mrs_smoke), a 2019 National Teacher Hall of Fame Inductee, 2013 Kansas Teacher of the Year, and is currently serving as an Innovation and Technology Lead Teacher in the Andover Public Schools.
Mrs. Smoke, as she's known to her students, believes in a project-based, student-centered classroom that helps students build skills in communication, planning, research, and project implementation. Additionally, Dyane thrives on the mission to create active and engaging teacher professional learning opportunities. She wants her students and teachers to develop a love for innovation, communication, and technology, but also to understand how to use that love and passion to advance their own futures, as well as that of the global community.
WHAT'S ON THE AGENDA?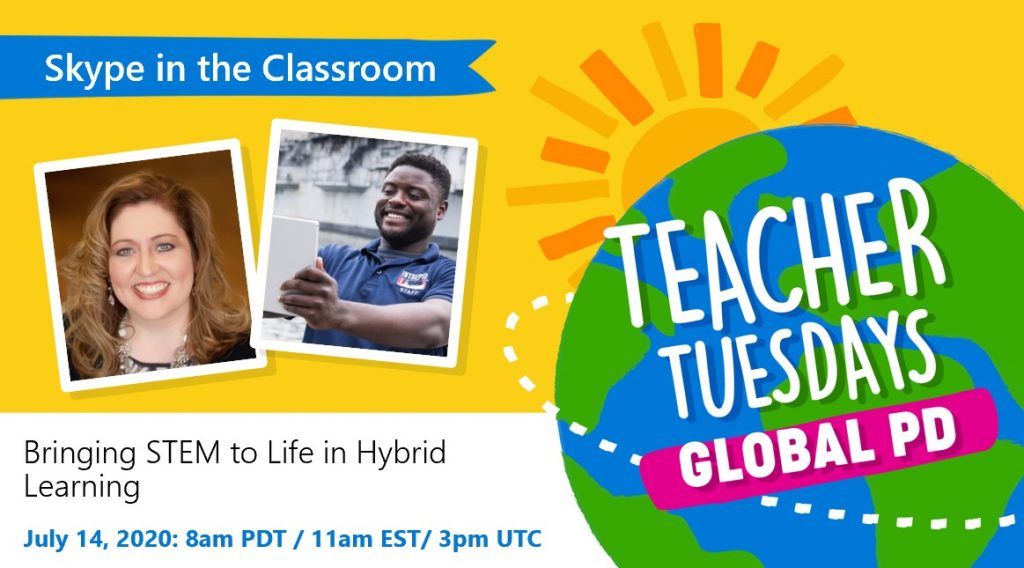 Inspiring curiosity in a hybrid classroom begins with designing powerful STEM experiences that promote both inquiry and investigation. With Skype in the Classroom Virtual Field Trips, launching STEM explorations is easier than ever, and you're invited to experience one with us! We'll visit with Intrepid Sea, Air, and Space Museum's Frantz Lucien and hear how STEM learning takes on additional levels of relevancy with global connections. Come explore with us!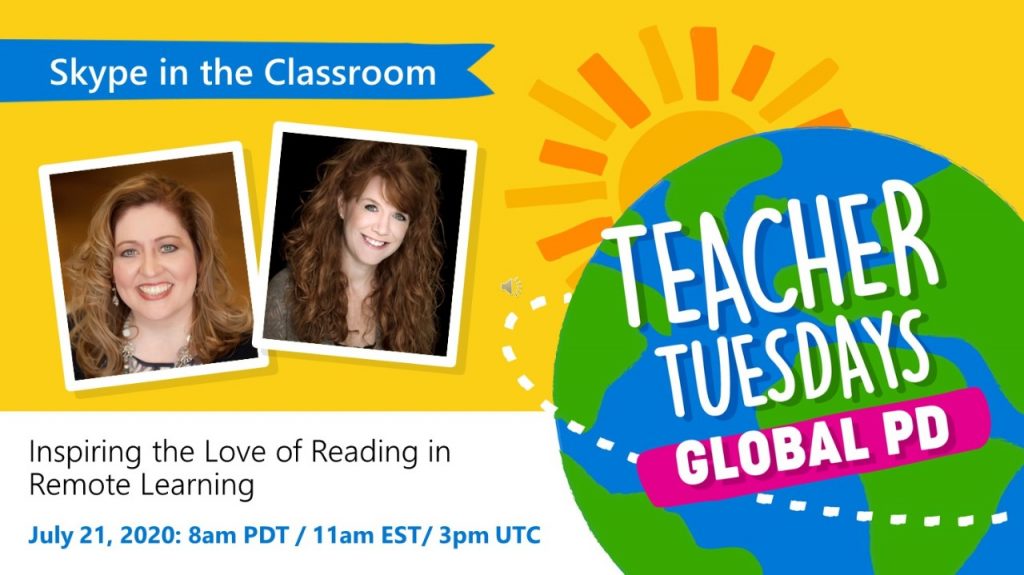 What better way to get kids engaged than by letting them share their thoughts and ideas with passionate readers from around the world? Skype in the Classroom Live Events and global collaboration projects are designed to bring a worldwide community of learners together to enjoy a shared experience and learn from one another. In this session, we welcome Shannon Miller, who will discuss how literature inspired global connections open wider doors for understanding and empathy along with practical tips and tricks to continue literature conversations throughout a novel study.
To keep up to date with all our news a free offers, sign up to our newsletter here: https://ta.education/newsletter-signup/