Get to know
'Google Graham'
Graham Bowman is Head of Google for Education, VR and the Professional Learning Platform at Tablet Academy.
After a chance meeting at BETT (British Educational Training and Technology Show) in 2016, Graham was booked by Tablet Academy to deliver several workshops to students, whilst still working as a freelance trainer. Three years later, Graham became a full-time member of staff for Tablet Academy.
Before working as a freelancer and subsequently at Tablet Academy, Graham was teaching computing in a secondary school. However, this role didn't allow a great deal of access to the latest EdTech technologies or his chosen career development, something that Tablet Academy offers him.
 "Over the four years that I have worked at Tablet Academy, I have had the freedom to explore and develop areas that I enjoy, something I was unable to do in my previous employment."
Like many people here at TA, Graham can really feel that sense of the 'Tablet Academy family', and the support from his colleagues and management strengthens that notion. Graham says "It's like one big family, there is always someone there to lend you a hand or give you as much support as you need".
Graham has a passion for Virtual Reality and so it was fitting that he also become the lead on VR projects and training at Tablet Academy. He also delivered VR Student Engagement sessions to our client schools, both at primary and secondary levels, demonstrating the power of VR to transform lessons. Graham says, "In education, virtual reality really helps to spark students' imagination and to see that first hand, from a product you have helped develop, is really rewarding."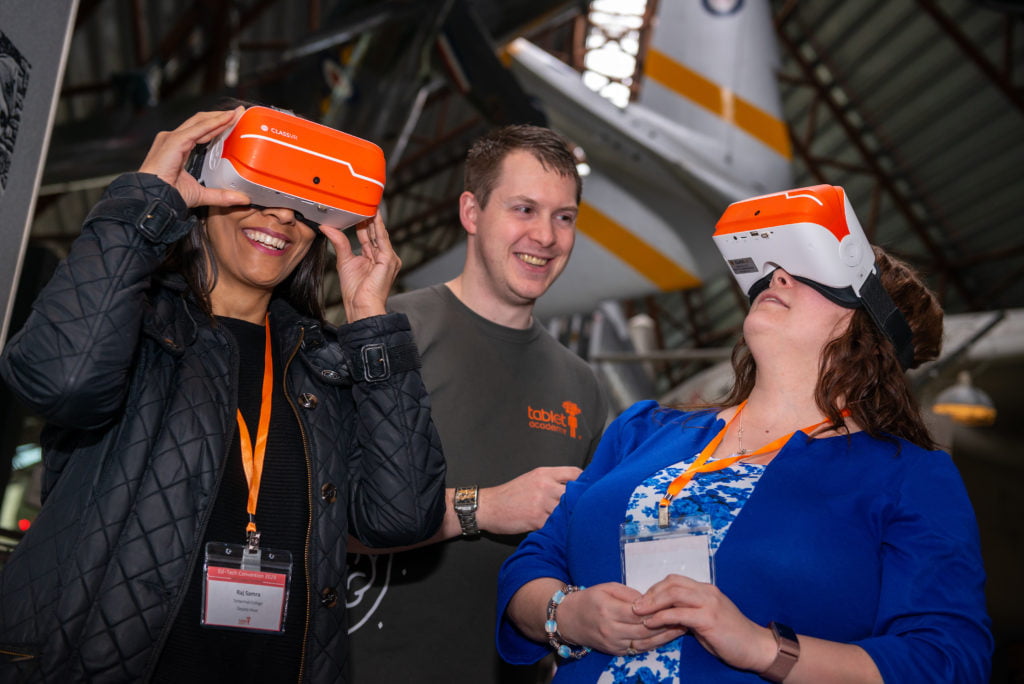 Graham carries his passion for, as he calls it, "Geeky coding things", into his spare time. He can always be found playing or creating VR games, and occasionally finds the time to exercise.
Coming full circle to his career at Tablet Academy, he cites his proudest moment as representing the company as a Google for Education Partner on their stand at BETT in early 2020, just before the world shut down.
What did you want to want to be when you were younger?
Sound Engineer
What do you like to do in your spare time?
Geeky coding thing. Play VR games. Occasional exercise.
What kind of music do you like?
Electronic
What is your most used emoji?
?
What's your favourite sport to watch and which team?
Tennis – Team Federer
Do you have any hidden talents, and if so what is it?
I can juggle, kind of.
What is your guilty pleasure?
Chocolate Biscuits
Who is your favourite comedian?
Peter Kaye
What country haven't you visited that you'd like to go and visit?
Iceland
If you could have dinner with someone famous dead or alive, who would it be?
The Queen
Stuck on a desert island, what one item do you choose to take with you?
A Helicopter