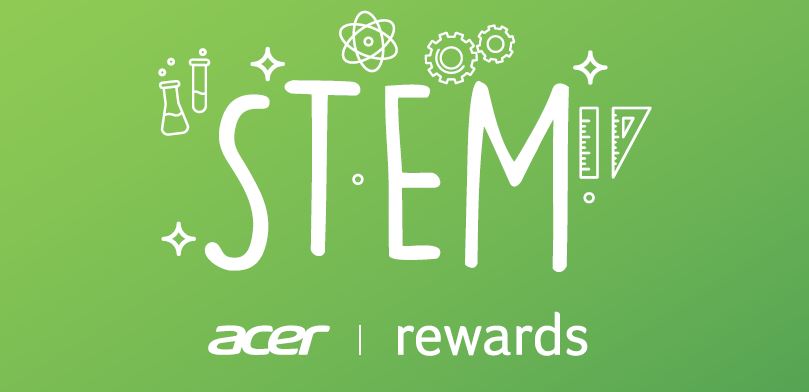 To help prepare the future workforce, Acer have launched their STEM Rewards Programme in partnership with Tablet Academy.
Acer have teamed up with Tablet Academy to launch the Acer STEM Rewards Programme, presenting schools with the opportunity to claim STEM related rewards with every purchase of 25 or more Acer Windows 10 devices.
The STEM Rewards Programme can also be combined with the Acer Upgrade Programme that allows you to claim up to £150 cash back when you replace old devices and the Acer Reliability Promise which guarantees a 100% refund if your Acer device develops a fault within the first year.
You could also win the chance for up to 16 students to attend a 2-day STEM Camp delivered in partnership with the RAF and RAF Museum Cosford.

———————————————————————————-
What STEM rewards are available for schools?
Rewards that are included in the programme are:
12 Months Access to our Online Training Platform
Half-day, on-site STEM Workshop
Tablet Academy STEM Shop Credit
Support & training for IT professionals
Half-day Remote or On-site Teacher Training Workshop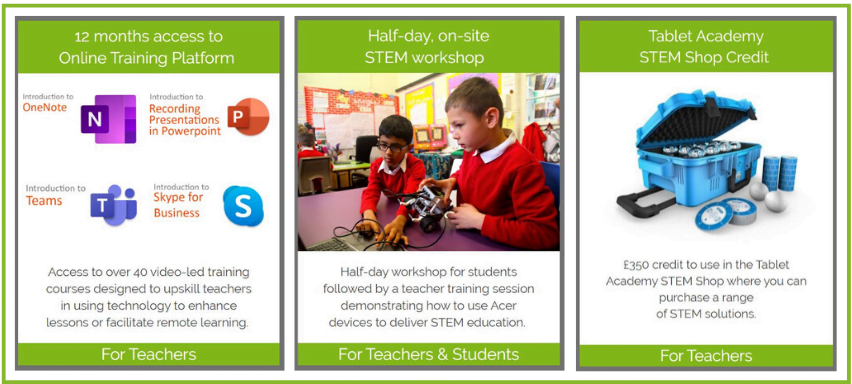 ———————————————————————————-
Acer STEM Camp
All customers will also receive a free entry into a Prize Draw to win up to 16 student places at a 2 day STEM Camp taking place in May 2021 at the RAF Museum Cosford, prize includes an overnight stay.
Click here to find out more information on Acer STEM Rewards
To keep up to date with all our news a free offers, sign up to our newsletter here: https://ta.education/newsletter-signup/
———————————————————————————-