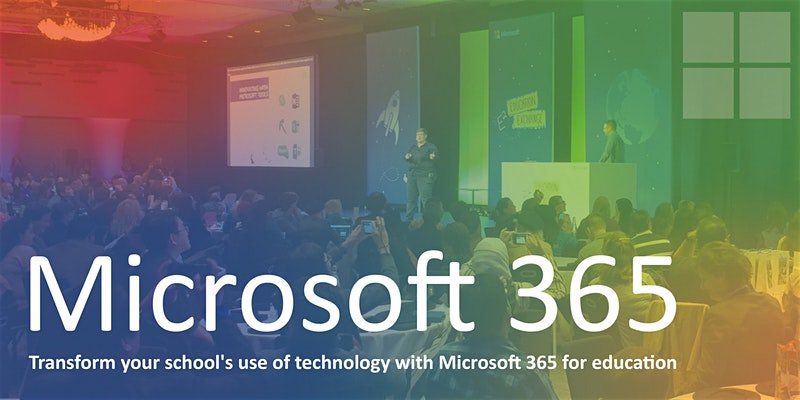 Words by Philemon Burney – Tablet Academy's senior consultant
There are many events for educators about how to use Microsoft tools in education. But what about events for Network Managers, Senior Technicians and IT Directors in schools and colleges and Managed Service Providers (MSPs) who support education institutions?
Over the last six months or so Tim, Alex and I and other experts have travelled across the country running a series of events for this audience – Microsoft 365 Technical Roadshow for IT Professionals in Education. We've enjoyed travelling to London, Bristol, Telford, Wolverhampton, Glasgow, Leeds and Dudley and sharing our experience and also learning from fellow professionals and their stories, highlights, frustrations and challenges implementing these tools.

We were scheduled to run several more events at other locations but then the lockdown came into place, so we regrouped and shuffled a few things around and now we're running these online as webinars. We're still taking online registrations but now we're then sending out invitation to online sessions and we're running them from our home offices with our headsets instead of standing in front of projectors in theatres and classrooms.
We're able to continue to go through our in-depth explanations with supporting slideshows and live demonstrations of products and service and we make sure we have plenty of opportunity for Q&A and interaction. There may even be more opportunity for those of us who don't really like talking in front of a group to get a bit more involved.
Although we all wish the pandemic was over, one of the silver linings of now running these sessions as webinars is we've been able to reach a much wider audience from across the UK in areas we may not have been scheduled to visit and we've even had some international attendees as well.
Book your place today, we'd love to meet you online and maybe in person one day too!
Our Microsoft 365 Technical Roadshow Webinars aim to show how Microsoft 365 can help improve outcomes, reduce costs & simplify how you manage your devices.
For More information visit:
https://ta.education/microsoft-365-technical-roadshow/
To keep up to date with our News and latest offers, sign up to our Newsletter here: https://ta.education/newsletter-signup/